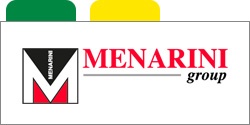 Quality Assurance Officer
Repots to: QA GMP Compliance Manager
Location: Florence
Expected travel: 10%
Context
The candidate will join Quality Assurance Department and will be part of the QA GMP Compliance Group with the aim of ensuring that all deviations and complaints from the market are appropriately documented and investigated to determine and fix root cause.


Main activities and responsabilities
Provide support in investigations on manufacturing and laboratory deviation and complaints and write final investigation reports;
Performe risk assessments, participating in root cause analysis investigations, tracking, follow-up and reporting/trending;
Ensure appropriate CAPAs are generated to increase compliance and prevent repeat occurrences of deviations/complaints;
Interact with cross functional departments to continually improve compliance with quality systems, internal SOP's and regulatory requirements;
Participate in compliance audits of quality systems;
Create, revise and review Quality System documents, including Standard Operating Procedures;
Provide training to site personnel on GMP and quality system procedures, as needed.


Requirements
Degree in Chemical and Pharmaceutical Technology, Chemistry or Biotechnologies.
Fluent in written and spoken English.
Nice to have a minimum of experience in pharmaceutical companies.
Knowledge of GMP/quality systems.
Strong problem solving.
Excellent organizational skills and keen attention to details.

Degrees of interest: Healtcare - Chemistry and Pharmaceuticals Technologies, Sciences - Chemistry, Sciences - Biotechnology