A. MENARINI - Industrie Farmaceutiche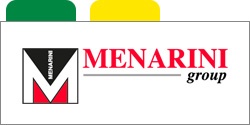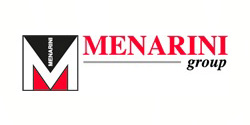 High quality therapeutics and diagnostics solutions for patients, ethics as our underlying principle, dedication to innovation and advancement, strong people centricity and environmental sustainability.
These five pillars form the foundation of the Menarini Group, an Italian pharmaceutical company with 136 years of history. Founded in 1886 in Naples under the name of Farmacia Internazionale, in 1915 Menarini moved to Florence where the Group's headquarters are located still today.
The Menarini Group is present in 140 countries around the world. Its companies span from Europe to Asia, to Africa and the Middle East, to Central America and to the United States where with the acquisition of Stemline Therapeutics, a biopharmaceutical company that was listed on the NASDAQ stock exchange, the company also marked its entry into the US oncology market.
Thanks to the valuable contribution of over 17,000 employees, every year almost 600 million packs of drugs are produced at the Group's 18 manufacturing sites including a biotech plant for the manufacturing of monoclonal antibodies that also serves external clients.
Our drugs are distributed across 6 continents for the treatment of main pathologies in cardiology, pneumology, inflammation and gastroenterology. Menarini invests in the future and guarantees drug availability in the present for the improvement of patient health and well-being.
In its 10 Research & Development centers, Menarini's main focus is dedicated to therapeutic areas with unresolved pathologies, such as oncology and anti-infectives (AMR), where increasing the options of treatment is fundamental to helping those in need. The Group's pipeline concentrates on innovative drugs and technologies including both small molecule and biotech drugs for hematologic and solid tumor therapies for greater personalized solutions.
The Group has also invested in diagnostics to develop instruments with high speed and precision for diagnoses in various fields such as clinical chemistry, diabetes, immunology, hematology, histology and point-of-care. In addition, Menarini is developing advanced technologies for the analysis of tumor rare cells with single cell precision.
From research to manufacturing, from distribution to scientific information, Menarini's goal is to achieve excellence.
Webinar
Evento
Location
Tipo
Dettagli