WORKINDENMARK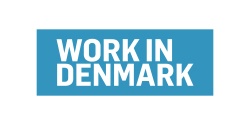 Workindenmark provides international jobseekers and Danish employers with the information, guidance and tools to find each other.
Workindenmark is a public employment service for highly qualified international candidates looking for a job in Denmark, and Danish companies searching for talented foreign candidates. Workindenmark is part of the Danish Ministry of Employment and member of European Employment Service (EURES).
We represent a lot Danish companies - primarily within Life Science, engineering and IT. You can take a look at the more than 1,500 job that we bring to the job fair and talk to us about living and working in Denmark . Visit our stand and we can match you with specific jobs. "Medicon Valley" around Copenhagen is one of the largest life science clusters in Europe and represents very good career possibilities.
You do not need to speak Danish, but good English skills are required.
Webinar
Evento
Location
Tipo
Dettagli