CHIESI FARMACEUTICI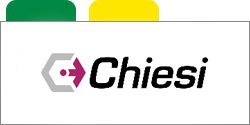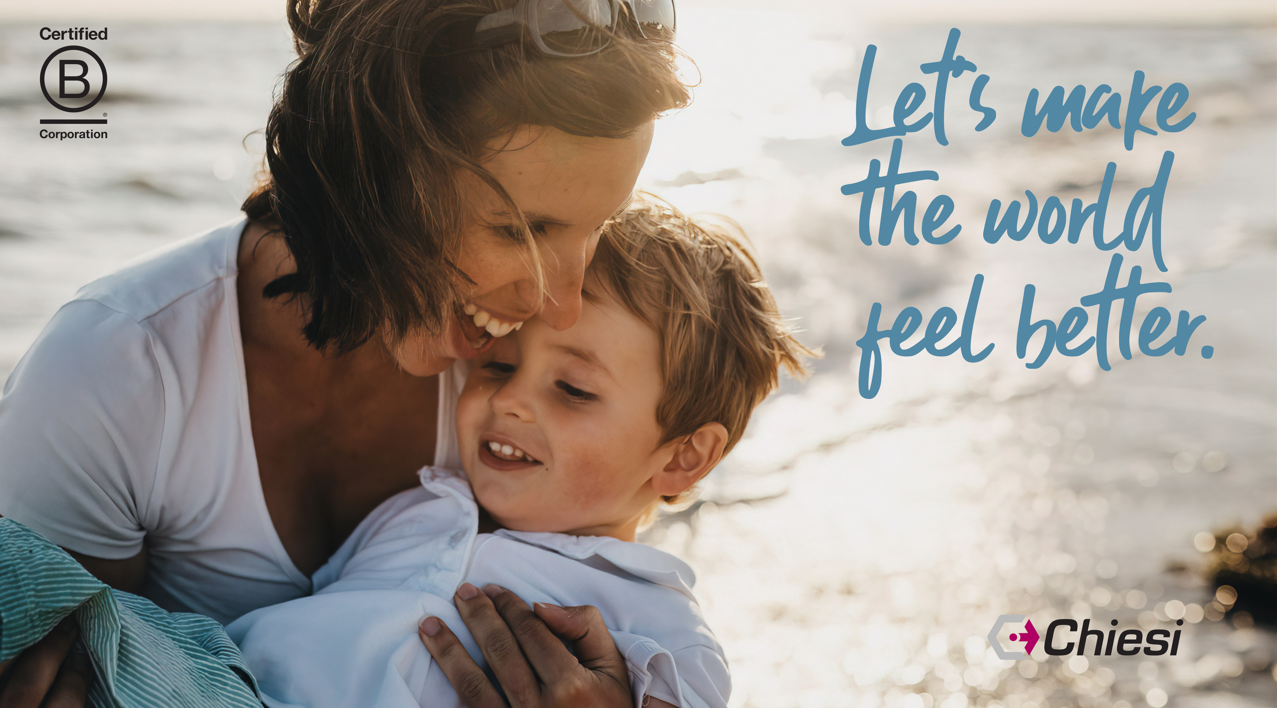 We are an international group based in Parma, research-oriented, with over 85 years of experience, present in 30 countries. The Chiesi Group researches, develops and markets innovative drugs in three specific areas: AIR (products and services in the respiratory field, from infants to adults), RARE (innovative solutions and personalized services to improve the quality of life of patients with rare and ultra-rare diseases) and CARE (products and services to support specialist care, personal care and well-being).

Since 2019 we are a certified B Corp, while, in 2018, we changed our legal status to a Benefit Company, realizing the desire to measure our impact on society and the environment, combining the need to generate value for the business to acting as a positive force for the community in which we live.

With a consolidated turnover of 2 billion and 420 million euros we are among the top 50 pharmaceutical companies in the world. The Group's Research and Development is based in Parma and integrates with six other major research centers in France, the United States, Canada, China, the United Kingdom and Sweden, to promote its preclinical, clinical and regulatory programs. Our production activity, on the other hand, takes place in three plants located in Parma (Italy), Blois (France) and Santana de Parnaiba (Brazil).
We export to more than 100 countries with a direct presence in 30.

More than 6,440 Chiesi people around the world, of which more than 900 are dedicated to research and development.
Our aim is to be recognised as a research-focused international Group, able to develop and commercialise innovative pharmaceutical solutions to improve the quality of human life.
We wish to maintain a high quality entrepreneurial team characterised by self-confidence and a collaborative spirit.
Our goal is to combine commitment to results with integrity, operating in a socially and environmentally responsible manner.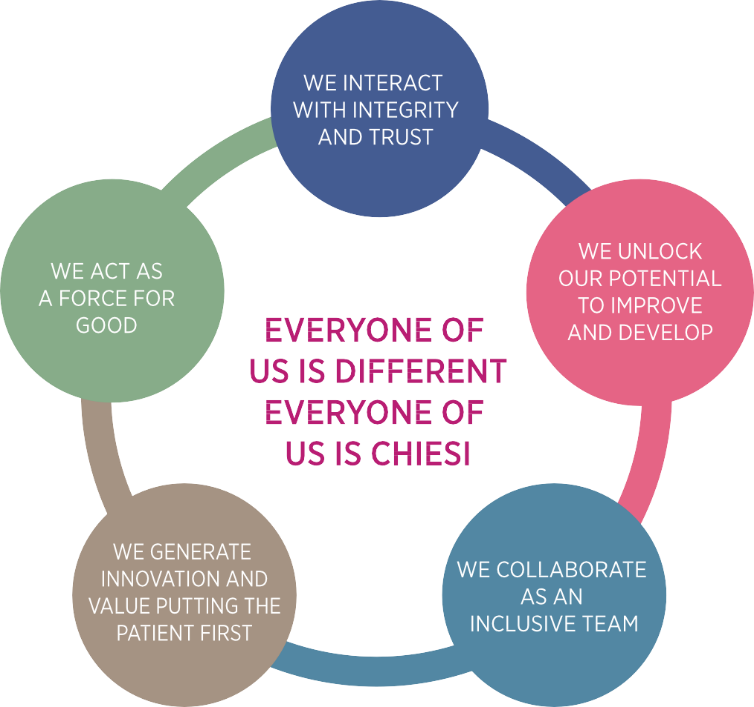 THIS IS US THAT
was recognized as a B Corp company for the results achieved in social and environmental performance.
For the continued commitment to our patients and to our people.
Because taking care of others is part of us.
THIS IS US THAT believes in tomorrow, in a healthy planet, in a better quality of life.
We who interact with integrity and trust
because we believe in authentic and transparent relationships.
THIS IS US THAT unlocks our potential to improve and develop
because we accept challenges and appreciate our talents,
we who collaborate as an inclusive team
because we are a united team and we respect the ideas and perspectives of everyone.
THIS IS US THAT generates innovation and value putting the patients first.
Because our entrepreneurial spirit and curiosity lead us to excellence.
We who act as a force for good because the health of the planet and its inhabitants deserves our best efforts. For this we produce ideas for a different way of doing business that will have a positive impact on the environment and on people.

Our values are us,
because Everyone of us is different
Everyone of us is Chiesi.

Only together can we leave a mark
…And we will keep on doing it.

THIS IS US.
EVERYONE OF US IS DIFFERENT, EVERYONE OF US IS CHIESI
Perfect profile
Young talents are the elements of our future.
We are looking for those who are collaborative, who have an open mind and thrive in a supportive and caring environment.
We are looking for those curious to learn, and who want to go beyond what's expected.
We are looking for those with an innovative attitude, who see challenges as a catalyst for transformation.
We are looking for the agile and entrepreneurially minded, that want grow in an international environment.
We are looking for the ones who are driven by purpose, and who embrace sustainability and inclusion of people and ideas.
We offer a series of opportunities, including internships, contracts, and PhDs to enhance your skills, boost your potential, and jump-start your career.
Ready to shape your future?


This link is dedicated only for junior profiles: for further informations about Chiesi, our events and recruitment process
GET TO KNOW US BETTER
Webinar
Evento
Location
Tipo
Dettagli