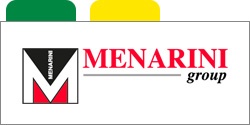 CRM Operator
Context:
The person will be inserted in the Global Field Force & Marketing Systems Management structure, and will be part of the Implementation & Adoption Team.
The CRM Operator is the CRM subject-matter expert and, as such, the point of contact for all users of the system.
He/She will lead efforts for the continued education and support of the tool, ensure data quality and integrity, improve knowledge base of the tool and safeguard adherence to Global processes, as well as assist in resolving system-related issues.
Main activities and responsabilities:
Be an advocate for the CRM platform.
To contribute to knowledge sharing across the regional teams and countries.
To lead communication for platform and process changes.
To draw up documentation (mainly in English) to illustrate how to use the CRM system transferring policies and correct ways of working driving the consistent usage of the system.
To prepare specific user guides, training materials or video tutorials to better explain specific system functionalities.
To organize and hold training sessions on processes to increase efficiency of usage.
To cooperate in the implementation of the CRM system in new countries/companies.
To plan the roll-out of new modules in the affiliates.
To assist CRM end-users in their daily operations.
To maintain the Company structure of all Italian Companies creating/dismissing new users, managing the territories and the doctors' assignment.
Ability to assist in trouble shooting of ad hoc issues.
Escalate reoccurring technical issues to the relevant support team.
Be the voice for process and platform improvements with the development area collecting countries' specific needs.
Job requirements:
Education
University degree with preferable scientific background.
Qualification and skills
Good knowledge of Google Suite and Office Suite applications.
Basic knowledge of SQL language.
Good analytical skills.
Ability to manage several projects at one time with clear identification of priorities.
Proactive attitude to drive projects to completion, spirit of initiative.
Strong communication properties and interpersonal skills.
Attitude to team working.
Strong motivation.
Language skills
Fluent in English (spoken and written).
Degrees of interest: Laurea in Discipline Scientifiche
To apply to this opportunity, just click on APPLY. After clicking, you can add a motivation letter. It's recommended but not compulsory.
Important: if the job description is in english, than also the motivation letter and the cv saved into the platform must be in english.