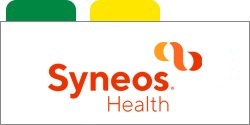 Clinical Operations Specialist
Location: Home-based Italy (preferred big and well-connected cities, usually Milan or Rome)
Work mode: Minimal travel up to 25% may be required
Contract: Permanent
Job summary:
The position is responsible for providing clerical, administrative, and technical administrative support to one or more business units or clients within Clinical Operations.
Job responsabilities:
Responsible for performing activities in compliance with applicable Corporate and Clinical Operations Policies, Standard Operating Procedures and Work Instructions.
Assists Clinical Monitoring staff with site management activities, including serving as a Sponsor representative for sites on assigned studies, and communicating with sites to ensure compliance with protocol requirements, study procedures and relevant guidelines.
Creates and assists with maintenance of Trial Master File (TMF) and project files, including participation in file audits.
Prepares and maintains site manuals, reference tools and other documents.
Maintains, updates, and inputs clinical tracking information into databases.
Tracks incoming and outgoing clinical and regulatory documents and updates for investigator sites, studies, project team, or client.
Manages shared mailbox, processes site requests and routes correspondence appropriately.
Coordinates the ordering, packaging, shipping and tracking of site supplies and materials.
Assists with coordination of team meetings, attends meetings and prepares accurate meeting minutes and action items.
May handle receipt, tracking and disposition of Case Report Forms and Queries.
Maintains overall awareness in the field of clinical research by completing all necessary and assigned training.
What we're looking for:
High School diploma or equivalent
Good communication and interpersonal skills
Ability to embrace new technologies
Degrees of interest: Diploma o Laurea in discipline Scientifiche
To apply to this opportunity, just click on APPLY. After clicking, you can add a motivation letter. It's recommended but not compulsory.
Important: if the job description is in english, than also the motivation letter and the cv saved into the platform must be in english.