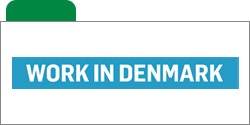 Statistical Manager
Genmab is focused on the creation and development of innovative and differentiated antibody products, with the aim of improving the lives of cancer patients.
The Role
The Statistical Manager supports the design, execution, analysis, interpretation, and reporting of clinical trials as well as communication of data evidence for Clinical Research & Development and Medical Affairs programs with minimal supervision. This position supports statistical aspects of business-critical and/or regulatory commitments, provides input to program plans with limited supervision, and represents the Clinical Biostatistics function for cross-functional and intra-departmental teams or working groups.
Specifically, the Statistical Manager will function as project statistician for the assigned clinical trials, represent Clinical Biostatistics in a multidisciplinary trial team responsible for the execution of the trial (including supervision of biometrical activities performed by CROs), and be accountable for assigned biostatistics deliverables within the responsible areas. Hence, the Statistical Manager should have advanced data analytic expertise based on a foundation of statistical principles and a strong track record of applied experience leading to successful program support, is effective in the use of relevant computational tools for study, experiment, or trial research objectives, and applies high quality statistical methodology when working on projects with good understanding of the disease/scientific/functional area and health authority acceptability.
Responsibilities
Develops and maintains advanced competences in statistical analysis, modelling and simulation and advanced trial designs
Ensure that clinical trials meet scientific, regulatory, and quality requirements
Participate in-house and/or outsourced biostatistical activities
Perform trial statistician responsibilities, including attendance of clinical team meetings, authoring Statistical Analysis Plans, reviewing Case Report Foms, designing of clinical trials of all phases (including clinical pharmacology studies), review of protocols/amendments, conducting statistical analyses, and performing just-in-time analyses, etc.
Apply innovative statistical approaches to study design, analysis and data exploration methodologies
Participate and track study level activities, especially biometrics-related ones; ensure development timelines and objectives are met.
May represent the company as a statistical subject matter expert in regulatory interactions and other external meetings
Contribute to clinical development plans
Arrange/attend lessons learned to share learnings
Represent Genmab during external meetings/congresses
Proactively engage in department activities
Actively participate various initiatives within the department
Proactively contribute to building a global Genmab organization
May act as mentor for new employees or consultants
Requirements
PhD in a statistical discipline
In-depth understanding of statistical issues in oncology drug development
At least 2 years of industry experience in statistics within a clinically related subject
Experience with oncology clinical trials
Proficient programming skills in statistical softwares, such as SAS and R.
Excellent oral and written communication skills
Ability to work independently as well as in teams
Confident, self-reliant, and a quick learner
Proactive and open minded
Ability to prioritize and work in a fast-paced and changing environment
Result and goal-oriented and committed to contributing to the overall success of Genmab
Genmab will offer the successful application a challenging position, where the right candidate will have the opportunity to work with highly specialised people across functions in an informal, multicultural environment, with an aim to make a difference in the lives of people with cancer.

At Genmab, we pride ourselves on our unique culture. We are committed to make a positive impact on the lives of cancer patients. We hypothesize and experiment to seek innovative solutions, no matter the employee's role; we speak up, empower each other, and embrace change and growth; we respect and celebrate our differences while working as one team. Teamwork and respect are central pillars of Genmab's culture and we therefore ensure an inclusive, open, and supportive professional work environment across our international locations. Genmab employees work with determination, challenge the status quo and cultivate a growth mindset in everything we do.
Degrees of interest: PhD in a statistical discipline