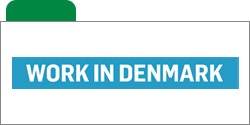 Manufacturing Scientist
We are looking for an experienced Manufacturing Scientist who can provide engineering and scientific leadership to support clinical and/or commercial processes in the area of protein purification operations.
About the team
The Purification team is part of the Process Sciences department which provides scientific leadership to support clinical and commercial processes. Process Sciences operates in areas of cell culture and protein purification operations, and act as leads on technology transfer teams and investigation teams. The department continuously strives to identify opportunities to improve systems and practices and provides direction to the manufacturing group as well as technical development teams.
The purification team exists of 13 dedicated and enthusiastic professionals. We have high trust in each other and the work performed.
About the role
Your task will be to:
Lead and support technology transfer teams, in part by managing execution of laboratory experiments and guiding implementation of process parameters or controls for manufacturing processes.
Provide technical risk assessments for new manufacturing processes.
Develop project plans, timelines and communication forums to ensure a smooth tech transfer.
Provide comprehensive written Manufacturing reports summarizing investigations, studies and projects.
Lead technical investigation teams and ensure timely completion and communications.
Provide interpretation of manufacturing data, analyse laboratory- or manufacturing data to solve manufacturing problems.
Set up analysis of manufacturing process performance and reporting to manufacturing management.
Coordinate, plan and support manufacturing process validation runs.
Training of manufacturing staff and members of the manufacturing sciences group on new procedures and cGMP systems and practices.
Professional Qualifications
You have preferably 2-5 years' experience, depending on educational background (Bachelor's, Master's Degree or Ph.D.), in biopharmaceutical or related field. You have a broad background in protein purification and biologics manufacturing as well as the capability of being able to absorb and utilize new knowledge quickly. You have experience with technology transfers, root cause investigations and data analysis. You naturally take leadership for projects and will ensure project team understanding of tasks, timely completion and follow up.
Personal Qualifications
You have an analytical mindset and good problem solving skills. You have a positive can-do attitude and you are proactive with good organizational skills. You are self-motivating and capable of working with a high degree of independency.
You have excellent English verbal and written communication skills.
Degrees of interest: Bachelor's, Master's Degree or Ph.D., in biopharmaceutical or related field