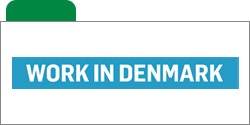 DTU Tenure Track Researcher(s) in Organic Coatings Technology
If you are establishing your career as scientist within coatings science and technology and you are looking for the best possible foundation for fulfilling your dreams and ambitions, please keep reading.

The Hempel Foundation Coatings Science and Technology Centre (CoaST), Technical University of Denmark (DTU) solicits applications for the above position created with special focus on coatings technology and sustainability. Special emphasis will be on the design and disposal of new products and materials guided by green engineering principles in a way that minimizes waste and promotes environmental sustainability. Prior research expertise in the areas of bio-based coatings and biopolymers, corrosion and fouling resistant coatings, water borne and solvent borne coating systems, coating characterizations, and formulation engineering will be an advantage. Furthermore, fundamental/mechanistic research along with an experience in lab scale to market scale contributions are desired.

Responsibilities and qualifications
The responsibilities of the successful candidate will be to: (1) cooperate in the leadergroup of CoaST to expand and further develop CoaST to be highly recognized both nationally and internationally, (2) foster and establish collaborations and partnerships within and outside the research center as well as industry, (3) compete successfully for extramural funding to support research and (4) exhibit a strong commitment to assist teaching at both the undergraduate and graduate levels and to attract students for their thesis work.

You must contribute to the teaching of courses. DTU employs two working languages: Danish and English. You are expected to be fluent in at least one of these languages, and in time are expected to master both.

As formal qualification you must hold a PhD degree (or equivalent) in chemical engineering, materials science engineering, coatings science or a closely related discipline, and an excellent research record in an area associated with coatings technology.

You will be assessed against the responsibilities and qualifications stated above and the following general criteria:
Research experience

Experience and quality of teaching

Research vision and potential

International impact and experience

Societal impact

Innovativeness, including commercialization and collaboration with industry

Leadership, collaboration, and interdisciplinary skills

Communication skills
We offer
DTU is a leading technical university globally recognized for the excellence of its research, education, innovation and scientific advice. We offer a rewarding and challenging job in an international environment. We strive for academic excellence in an environment characterized by collegial respect and academic freedom tempered by responsibility. A position may be offered as either a Tenured or non-tenured research position.

Salary and terms of employment
The appointment will be based on the collective agreement with the Confederation of Professional Associations. The allowance will be agreed with the relevant union. The starting date will be according to mutual agreement. The position is a full-time position.
Degrees of interest: Ingegneria chimica, dei materiali