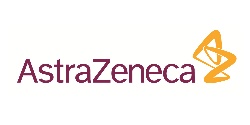 ONCOLOGY BUSINESS ANALYST
As Oncology Business Analyst you'll have a key role in providing with impactful strategic recommendations. The role operates as a member of the Franchise cross-functional teams (Medical Affairs, Finance, Marketing, Sales and ICE teams) and answers to ad-hoc business questions by synthesizing relevant sources of information to create significant insight and implement practical solutions.
MAIN DUTIES AND RESPONSIBILITIES
In the role of Oncology Business Analyst, you will provide data models, analyse of sales and market data and design data architecture to ensure that data is mapped and integrated effectively. This is an exciting opportunity for an individual who is passionate about using their analytical skills combined with business acumen, to create positive outcomes for patients.
The role will comprise the following aspects:
Guarantee forecast accuracy and deep understanding of the patient journey:
Support the Franchise in building the patient journey, from HCP and Patient perspective, in order to identify the key decision makers of the therapy and the needs of the market, creating and managing tools, time series and patient-based forecast with up-to-date information
Develop long-term (i.e. 10-year) strategic forecasts for pipeline and marketed products that incorporate disease epidemiology, evolving treatment paradigms, competitive products and global pricing and access dynamics, collaborating closely with Finance Dept
Coordinate internal data collection from the field cross-functionally
Guarantee advanced quantitative data analyses:
Use data to analyze and evaluate, transform data and insights into business recommendations, communicate findings and recommendations to various audiences of all levels, in collaboration with Business Insights Team
Develops true expertise in the understanding and interpretation of all potential data sets and converts this data into usable reports, dashboards, and customer engagement tools which incorporate multiple data sets for effective decision-making at all levels of the organisation, to drive competitive advantage
Collaborate with commercial excellence to increase the sophistication and application of advanced analytics methods (including predictive modelling, machine learning, and scalable prototypes) to guide portfolio-level decisions efficiently
Work collaboratively with cross functional teams and global insight to evaluate the market opportunities thorough assessment of data (ie. competitive landscape, market opportunity, HCP/KOL insights, and analogues) to advise the strategic plan and support brand operational
Managing all activities and Account relationship according with Company Values, Code of Conduct, Guidelines/Internal procedures and Italian legislation
ESSENTIAL REQUIREMENTS
Economic, Statistics or Scientific degree
Minimum 2-4 years of experience in business intelligence/insight/market analysis /finance/marketing in a healthcare company or market research industry or Healthcare Consultancy
Solid understanding of the pharmaceutical and healthcare industry and drivers of the therapeutic area of responsibility
Business Insight and proven analytical skills
Strong influencing skills to provide guidance to peers and seniors
Excellent communication and interpersonal skills
Proficiency in written and spoken English
Why AstraZeneca?
At AstraZeneca when we see an opportunity for change, we seize it and make it happen, because any opportunity no matter how small, can be the start of something big. We're opening new ways to work, pioneering ground-breaking methods and bringing unexpected teams together. Join us on our journey of building a new kind of organisation to reset expectations of what a bio-pharmaceutical company can be.
Next Steps – Apply today!
Degrees of interest: Economic, Statistics or Scientific degree
A questa posizione è possibile candidarsi direttamente sul sito compilando la lettera di motivazione e cliccando sul bottone APPLY, il tuo CV verrà automaticamente inviato ai selezionatori. La lettera di motivazione non è obbligatoria ma è altamente cosigliata. Ti consigliamo comunque di partecipare al webinar dell'azienda.
Apply