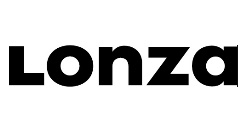 PROFILI RICERCATI
WE ARE LOOKING FOR:

Graduates and (Young) Professionals with a degree in a Life Science discipline. Lab technicians, biotechnologist, process engineers, manufacturing line specialists, chemical engineers, chemists and many more. Over the next years, we are looking for several hundred new employees for our site in Visp, Switzerland. Currently there are 100+ open jobs on our career page.

WE OFFER:

At Lonza Visp, you will have the best of both worlds. A high-tech workplace with great colleagues and a unique surrounding, giving you many opportunities for your leisure time.
New employees are supported in their new role by their colleagues so that they quickly feel comfortable, both in terms of work and team membership. You have the possibility to climb up the career ladder quickly and to go abroad under certain circumstances.
Furthermore, Lonza offers various benefits for its employees: over-statutory benefits in terms of holidays and insurance payments, an own pension fund, 13th month's salary and discounts for cultural and sport events, fitness centers and much more.
Degrees of interest: Engineering, Medicine - Healthcare, Sciences
Add to my event