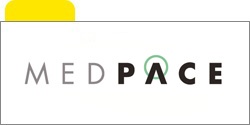 Regulatory Submissions Technical Advisor - Milan
Job Summary
Our clinical operations activities are growing rapidly and we are currently seeking full-time, Regulatory Submissions Technical Advisors to join our Site Activation and Maintenance team, within Clinical Operations.
This position plays a key role at Medpace, preparing and reviewing regulatory documents and providing strategic regulatory advice to support clinical trial submissions. Medpace specialises in supporting mid-sized biopharma companies giving you the opportunity to work on complex and challenging trials, often involving new technologies and novel therapies.
If you want an exciting role where you use your previous expertise and can develop and grow your career even further, then this is the opportunity for you!
Responsibilities
Provide regulatory submissions strategic advice and guidance to the Regulatory Submissions Manager (RSM), Medpace project team, and Sponsor to ensure submissions compliance with appropriate regulations and requirements;
Prepare and/or review core trial documents for compliance with relevant guidelines/regulations and for trial suitability;
Review pertinent regulations and guidance to develop proactive solutions to regulatory issues and challenges;
Independently interact with Sponsors, regulatory agencies and Medpace colleagues; and
Present during bid defenses, general capabilities meetings, and audits, as required.
Qualifications
Bachelor's degree in Life Sciences – Master's/PhD preferred
Significant experience in clinical research, preferably with a CRO
Strong understanding of regulatory documentation, guidelines and legislation
Ability to review regulatory guidance and develop proactive solutions to regulatory issues and challenges
Experience in reviewing and/or writing core regulatory documents
Strong communication, critical thinking, and problem-solving skills
Ability to independently interact with national/regional regulatory agencies
Fluency in Italian and English.
Degrees of interest: Life sciences