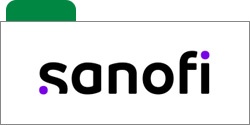 Stage: QC Data Management - Anagni (FR)
Si offre uno stage curriculare o extracurriculare di 6 mesi a tempo pieno, con possibilità di proroga. Sede Anagni (Frosinone) nel dipartimento di Quality Control - Maintenance & Data Management nello stabilimento produttivo dedicato alla produzione di farmaci sterili iniettabili. Il sito produttivo di Anagni è raggiungibile solo con mezzi propri.


Descrizione:
La risorsa sarà inserita nel Dipartimento Quality Control e supporterà il Tutor di riferimento in tutte le attività legate alla funzione Maintenance & Data Management partecipando attivamente e ricevendo formazione on the job.


Le attività di cui si occuperà saranno principalmente:
Gestione degli studi di stabilità (Pianificazione, protocolli, valutazione dei dati report);
Supporto alla gestione dei sistemi informatici dei laboratori;
Supporto alla qualifica della strumentazione di laboratorio;
Elaborazione dei dati analitici e reportistica degli stessi;
Partecipazione a conference call e meeting aziendali;
Elaborazione di file Excel e presentazioni Power Point.


Requisiti:
Laurea in Chimica, CTF o Scienze statistiche;
Buona conoscenza della lingua inglese;
Buona conoscenza del Pacchetto Office;
Automunito/a.


Degrees of interest: Laureandi / laureati in Laurea in Chimica, CTF o Scienze statistiche.