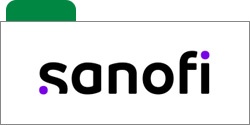 Stage: Regulatory Affairs UE - Milano
Si offre uno stage curriculare o extracurriculare di 6 mesi a tempo pieno, con possibilità di proroga. Sede Milano all'interno del Team internazionale Science Affairs/Regulatory della BU Consumer HealthCare. E' previsto un rimborso spese mensile e buoni pasto.


Descrizione:
La risorsa, in affiancamento al tutor, sarà inserita all'interno del Dipartimento Western Europe Scientific Affairs CHC dedicato alle Attività Regolatorie per i paesi Austria, Svizzera, Belgio, Portogallo, Spagna, Grecia, UK. Entrerà a far parte di un team internazionale e supporterà Western Europe Scientific Affairs Head in tutte le attività, partecipando attivamente e ricevendo formazione on the job.

Le attività di cui si occuperà saranno principalmente:
Affiancamento a Western Europe Scientific Affairs Head e al Team Regulatory Affairs di Austria, Svizzera, Belgio, Portogallo, Spagna, Grecia, Uk;
Gestione dei sistemi Sanofi (VeeVa, VISTA etc.);
Supporto alle attività regolatorie (preparazioni pratiche di variazioni, rinnovi, richiesta CPP, revisione AW, etc.);
Supporto a progetti cross crountries sotto la prospettiva regolatoria (sustainability, e-commerce, advocacy initiatives);
Elaborazione di presentazioni Power Point ed elaborazione dati tramite Excel;
Partecipazione a conference call e meeting aziendali internazionali.

Requisiti
laureando/a o laurea in Farmacia o CTF
padronanza della lingua inglese (livello C1 o superiore, per lavorare in un team internazionale)
buona conoscenza del pacchetto Office.
Degrees of interest: Laureandi/laureati in Farmacia o CTF.