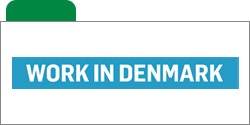 Technician Mammalian Upstream, Manufacturing
Employer: AGC Biologics
Location: Copenhagen
If you would like to work hands-on with a wide variety of different biopharmaceutical production processes and innovative technologies in a great team with many opportunities for development, this position will definitely be something for you.


The position
You will become part of our manufacturing area consisting of five production lines, which produce pre-clinical, clinical and commercial products for a wide variety of customers from around the world. You will be part of a group of highly dedicated technicians and scientists working with various stakeholders such as QA, QC and Development.
As a technician within the upstream team, you will plan and perform cell culture steps in the manufacturing process.
You will be working with these tasks among others:
Preparation of media and feeds
Performance of seed train
Set up and use of single use bioreactors 500L / 2000L and daily sampling
Harvest using Cuno filters and Millistack filters
Perfusion using ATF
Your responsibility will include preparation of production rooms and production systems before use, clean up and line change over after use, as well as participate in qualification, maintenance, and calibration of upstream process equipment.
Together with the team you are responsible for the delivery of cell cultures to further processing in the downstream team and for ensuring batch documentation of high quality in close collaboration with QA/QC.
This year we will also open our new production site in Søborg, as a technician working in the current and new production facility.


Experience and competencies
The candidate we are looking for has the following qualifications:
Is a trained technician, preferably a process technologist, with hands-on experience from cell cultivation. if you have experience with mammalian cell cultivation this will be an advantage.
Has experience from working in a GMP regulated production and following written procedures.
Has experience with process optimization.
Has an interest in maintenance of equipment.
Has excellent collaboration competencies.
The ability to speak and write English.
As a person you have a positive mindset and are flexible and enjoy taking on new tasks and responsibilities. You thrive in a dynamic environment and can cope with uncertainties.
You will work on a shiftplan, but hours can vary so you must be able to work outside normal work hours.
Degrees of interest: Healtcare - Chemistry and Pharmaceuticals Technologies, Healtcare - Pharmacy, Sciences - Biology, Medicine - Medical microbiology and virology