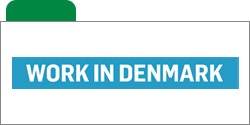 Procurement Specialist, direct materials
Employer: AGC Biologics
Location: Copenhagen
Do you thrive in a fast-paced environment? Are you interested in a role, where your position is crucial to AGC´s success and strategy in moving the business forward? If so, then this role as our Procurement Specialist will be just right for you.


The position
The Procurement Specialist is part of AGC Biologics' dynamic Supply Chain team in Copenhagen and is a key contributor to Purchasing's strategic goals and continued development. This position is responsible for working with cross-functional partners throughout the company to support and deliver the best value in product selection, performance, quality, service, and pricing. The Procurement Specialist focuses in coordination of purchase orders, scheduling of suppliers, and coordination of information and deliveries using MRP in a cGMP environment. Champion process improvements in cost reductions and inventory management preparing reports by collecting, analyzing and summarizing information resulting in measurement reporting and purchasing metrics. Our new college will help maintain purchasing related information in the ERP system and ensure data accuracy in support of system implementation and use. The role will initiate procurement process improvements with special emphasis on the development of a strong supplier base in conjunction with inventory management and material cost objectives. Our new college will report to the Sr. Procurement Manager.
Primary task:
Identify, resolve, and expedite issues to ensure timely identification and procurement of materials
Maintain database parameters working on cross functional basis to identify and obtain data used in materials requirements planning and system applications
Work closely with the SCM Planning Team in coordination of suppliers according to lead time with flexibility as schedules change
Coordinates and negotiates favorable terms with suppliers to support cost, schedule and performance requirements
Coordinate product specifications, BOMs, and provide cross functional support on initial product/supplier quality issues, tooling, and corrective actions
Support supplier alignment understanding total delivered cost and its individual components to leverage purchase opportunities
Communicates at all levels to ensure proper planning, purchasing, materials management, and inventory control objectives and strategies are achieved and supported as requested and in line with company objectives
Manage supplier relationships to ensure optimal quality, cost, and delivery (including KPI's, Scorecards, Supplier Complaints etc.)


Education/experience
Education within Business Administration, Economics, Operations Management, Supply Chain Management, Engineering.
2+ years - of Purchasing, and/or Procurement roles using ERP systems in a cGMP environment (experience with Axapta 3.0/ Dynamics 365 preferred).
Ability to communicate in a Specialist, efficient manner at all levels of the company.
Strong attention to detail and assistance with identification and implementation of SCM best practices and industry standards.


Competencies
Strong skills required in the following areas: communication, negotiation, tact, judgment, and organization.
Knowledge of cGMP biopharmaceutical manufacturing, FDA and other regulatory compliances.
Ability to effectively communicate across all levels of the company.
Adept at problem solving/multi-tasking in a fast-paced atmosphere.
Proficient in MS Office applications.
Advanced oral and written communications skills in English and Danish
Degrees of interest: Business Administration, Economics, Operations Management, Supply Chain Management, Engineering