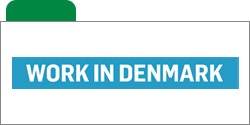 Operational Scientist, Downstream, Manufacturing
Employer: AGC Biologics
Location: Copenhagen
We are seeking a dedicated scientist with solid experience within API production. AGC Biologics is a Contract Manufacturing Organization (CDMO) with facilities in Denmark, Germany, Italy, Japan and USA and with customers from all over the world. We have more than 30 nationalities employed and the daily language is English.
The position
As Operational Scientist in Downstream/Purification you will be supporting the Downstream technicians in all kind of production activities related to the individual projects or batches.
It is important that you have solid experience with the equipment we use in order to provide the right support. The support will be in both technical matters when needed, and in process related subjects. This means, you can master numerus tasks and coordinate these in respect to both the technicians and leaders. In this position, you will have a broad influence and will co-operate with many stakeholders in the entire organization.
As the production takes place 24/7 all year, it is important that you are able to work in a 3-shift plan with an equal amount of day, evening and night shifts.
Primary task:
Manage production activities for the technicians according to the production plan and if needed participate in the daily execution.
Coordination and preparation of activities for individual projects.(right equipment in the right place)
Perform unit operation training
Secure short term planning of individual activities
Secure and participate in daily shift handover
Process confirmation together with TL
Participate in daily board meetings
Support TL in all aspects
Maintenance of equipment
There is constant collaboration across the organization, and all employees have a professional and flexible attitude towards their work and to each other. In Mammalian downstream we value good corporation with a positive attitude.


Experience and competencies
The ideal candidate holds an MSc in Engineering/downstream purification or Biochemistry or similar and experience within the production area in the pharmaceutical industry. Other competencies/experiences:
+3 years of experience in the pharmaceutical industry working in an GMP environment
Solid knowledge in working with resins and columns such as Axichrom, BPG, RTP and Quick scale
Cleaning, packing and maintenance of columns
Can program methods in Unicorn
Knowledge of Labware7
Experience with SOLO VPE
Scientific downstream/purification understanding is a must
Strong communication skills (English)
Strong collaboration skills
LEAN oriented
Can cope with a high work pace in a dynamic environment
Structured and analytical oriented
Flexible
As a person you are highly motivated with a strong sense of urgency, a positive "can do" attitude and not afraid of taking responsibility for your tasks or together with stakeholders.

For further information, please contact Klaus Steffensen, Team lead for Mammalian Downstream Operations, phone +45 26108335.


The Downstream Team
The team is part of the Mammalian Manufacturing Department responsible for the production of Drug Bulk Intermediate (DBI) / Active Pharmaceutical Ingredient (API) for pre-clinical, clinical and commercial use. The Downstream production is using state of the art equipment units, such as UF/DF/TFF, Äkta systems, and different chromatography columns, and virus inactivation units. This is mainly done in a set-up in single use equipment.
The department is responsible for production activities on 3 different production lines working 24/7.  
The team consist of 40 technicians and 6 operational scientist, all headed up by one Manager referring to the head of Department and 6 Team Leads referring to the Manager. The whole department consist of two Upstream teams, and two Downstream teams.
Organizational wise, the Mammalian Manufacturing Department is currently under development due to an increased demand from our customers and also the construction of a new facility.
Degrees of interest: Engineering/downstream purification or Biochemistry (or similar)