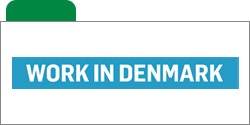 Team Leader for Calibration
Employer: AGC Biologics
Location: Copenhagen
Would you like to be a part of AGC Biologics growing success?
At AGC Biologics A/S we work with development and GMP manufacturing of APIs for both commercial products and products in all clinical phases. We are a client centric CDMO, and the partnership with our clients, working side by side with the clients, is our focus.
We are looking for a Team Leader to manage a team within our utility operations and maintenance area. We will during 2023 have two manufacturing facilities to operate when our new EUR 160 million Mammalian Manufacturing Facility is getting into operation – and you will play an important role.
The position
You will be responsible for calibration activities in our facilities with focus on calibration of our utility systems (GMP and non-GMP), HVAC, and production equipment and other technical systems.
You will be part of an area covering utility operation and calibration where we during 2023 will on-board additional technical people to operate our additional manufacturing facility. When the on-boarding is completed we expect you to manage a team of around 8 employees.
Your responsibilities covers:
Timely execution of planned calibration activities
Ensure compliance and audit readiness of the calibration activities
Fast follow-up on break down situations
Competencies of your team to cover the needed responsibilities
Continuous improvement of our calibration program
Contribute to quality documentation as required (changes, CAPA, deviations)
Manage board meetings that support transparency on team task
Ensure trained employees for our 24/7 on call support
You will ensure both performance and well-being of your team through your management style and general involvement and dialogue.
A significant part of our calibration and repair activities are done by external companies coordinated by your team meaning that you will also will be involved in this external interface.
You understand how to create relations with other functions and with external stakeholders to support a good and effective cooperation.
Your profile
Relevant engineering degree or similar technical background from the pharmaceutical or biotechnology industry.
Prior management experience from a technical area with experience from calibration/maintenance of utility and/or production systems including changes to such systems.
Experience from calibration and clean room is an advantage.
You understand how to create relations across multiple functions and with external stakeholders to support a good and effective cooperation.
You operate with a strong sense of urgency and a positive can do attitude.
Good communication skills – including the ability to communicate clearly and professionally in written and spoken English and Danish is preferred.


If you need further information about the position, please feel free to contact Thomas Østergaard, Manager of the utility operation, maintenance and calibration team + 45 27602130.


The department
The Calibraton area is part of the Engineering and Operations Support (EOS) department responsible for execution of technical projects including facility projects, facility management as well as operation of all utility, maintenance and calibration across our current facility. The department consist today of around 45 employees with project managers, engineers, compliance specialist and technicians.
Degrees of interest: Engineering Degree or technical background from the Pharmaceutical/Biotechnology Industry