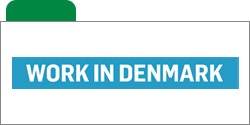 Engineer to Support & Compliance team
Employer: AGC Biologics
Location: Copenhagen
We are looking for a new member to the Support & Compliance team providing support to our current facility and within the coming year to our new additional facility.

The position
Your responsibilities are to
cooperate with your colleagues within the department and stakeholders from other departments to ensure that the right compliance level is kept and support that the necessary quality activities are integrated in specific projects. In that connection you will handling quality documents such as deviations, change controls, CAPAs and procedure updates together with your colleagues in the team. You will make yourself familiar with the related technical systems in order to be able to handle your tasks in an independent way. The tasks are related to components and issues on a range of utility, HVAC and manufacturing systems.
You will contribute to continuous improvement of our utilities, facilities and systems and ensure that the improvements are implemented in the quality system.
You will present documentation at audits and inspections.
Your time will be focused on our current facilities. However we will within the coming year be completing our new manufacturing facility and depending on distribution of tasks within the team you could also have activities related to the new facility.
Relevant technical background as engineer or equivalent technical background from the pharmaceutical background or process industry.

It is preferable that you have knowledge about GMP and have experience within operation, maintenance or participated in projects and most of all like working with quality related documentation.

You are pragmatic, flexible and at the same time focus on the goal with a personal drive to complete your task in an effective manner.

You have a structured approach to planning and execution of your task.

Good communication skills – including the ability to communicate clearly and professionally in written and spoken English and Danish is preferred.

If you need further information about the position, please feel free to contact Beata Jonach, Team Leader EOS, Support and Compliance +45 22699460.
You will be part of the Engineering and Operations Support (EOS) department responsible for execution of technical projects including facility projects as well as operation of all utility and facility systems, maintenance and calibration across our facility. The department consists today of around 40 employees, with project managers, scientist and technicians.
The Support & Compliance team drives all quality related tasks such a deviations, technical system changes, CAPAs, and procedures as well as our electronic maintenance systems. The team also manage various improvement and system upgrade projects. The team also support the technicians, project manager and Scientist in the department related to more complex trouble shooting activities. The Support and Compliance team consists of 8-9 people.
Degrees of interest: Engineering