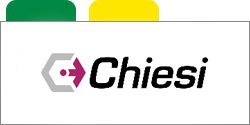 Production Supervisor Intern
Organizational Unit: Global Manufacturing Division – Corporate Production & Engineering
We are seeking for a motivated person with a scientific background who would like to have an internship experience in a manufacturing context. He/She/They will work alongside and support the department manager and production supervisors for all activities pertaining to production line management.
Main activities:
Support of production organization to achieve the required quality and quantity standards.

Cooperation with other departments of the Global Manufacturing Division (Industrialization, Maintenance, Quality Control, Quality assurance, Logistics) to ensure the best support to the performance of activities through the resolution of ongoing issues.

Technical and document management regarding preparation and packaging activities.

Review and implementation of department GMP procedures.

Continuous Improvement support in linking activities between groups geared toward increasing efficiency and quality.
Education: degree in CTF, Pharmacy, Industrial Chemistry, Industrial Biotechnology, Chemical Engineering or Engineering Management.
Technical skills: Good scientific background.
Soft skills:
Good communication and interpersonal skills.

Proactivity.

Problem solving.

Flexibility.

Result and efficiency orientation.

Leadership.
Languages: English: good knowledge. Study experience abroad is a plus.
Contract: 6 months internship. Reimbursement of expenses and meal vouchers
Location: Parma.
Degrees of interest: degree in CTF, Pharmacy, Industrial Chemistry, Industrial Biotechnology, Chemical Engineering or Engineering Management