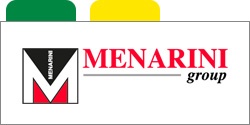 Quality Assurance Officer
Quality Assurance Officer (API Plant) – Temporary contract
CONTEXT
The candidate will be part of the Quality Assurance Department into the Casaletto Lodigiano Plant.
He/She will be involved in all the activities of the department with specific reference to the Quality Assurance Manager of the plant.
MAIN ACTIVITIES AND RESPONSIBILITIES
GMP Activities;
Execute and coordinate investigations to find the root of deviation, OOS, claims to define adequate CAPAs
Coordinate and execute batch record review;
Develop, review and implement SOPs
Execute Product Quality Review and manage trending products deviations, OOS, complaints
Involved in internal/external audit
Training activities
JOB REQUIREMENTS
High Degree in Chemical and Pharmaceutical Technologies or Chemistry
1-3 years experience in Quality Assurance is preferred
English proficiency
Advanced use of Microsoft Office
Dynamism, good comunication skills and ability to create positive relationship with different interlocutors.
Good time management and problem solving
Availability to travel.
Degrees of interest: High Degree in Chemical and Pharmaceutical Technologies or Chemistry