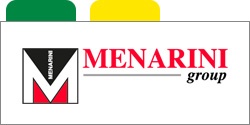 Regulatory Compliance Officer
Context
The candidate will join the Corporate Quality Department, Regulatory Compliance Office.

Job description
Officially issue the registration documentation (eCTD - Module 3 "Quality") for the products under the responsibility of the Corporate Quality Department, after defining the regulatory needs, coordinating the various technical inputs and obtaining the substantial consent of the manager;


Supporting Regulatory Affairs in the new registrations and renewals of Authorizations for Marketing and in the consequent definition of the activities related to the response of ministerial Deficiency Letters;


Evaluate the dossiers, classify any non-conformities found and coordinate the activities of drafting the documentation inrequesting the execution of operational activities (e.g. stability studies, method development and validation, process validation, etc.).

Requirements
Master's degree in scientific disciplines, Pharmaceutical Chemistry and Technology, Pharmacy, Chemistry.


The preference is for candidates who have gained professional experience, as employees of an industrial company, possibly in the regulatory or quality assurance departments.


A good knowledge of both spoken and written English is essential. The position requires skills of problem solving, initiative and a strong predisposition to interpersonal relationships.
Degrees of interest: Healtcare - Chemistry and Pharmaceuticals Technologies, Healtcare - Pharmacy, Sciences - Chemistry