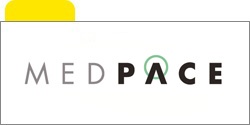 Data Coordinator
Job Summary
Our corporate activities are growing rapidly, and we are currently seeking a full-time Data Coordinator to join our Data Management team in Italy. This position will work on a team to accomplish tasks and projects that are instrumental to the company's success. If you want an exciting career where you use your previous expertise and can develop and grow your career even further, then this is the opportunity for you.
Responsibilities
Participate as part of a team on various projects;
Validate an entry database design;
Report metrics and data trends on project(s);
Identify data conflicts and issues on project(s);
Work with personnel from research sites globally to resolve data conflicts;
Reconcile data from multiple sources;
Create and update study documentation on projects.
Qualifications
Bachelor's degree in a health related field
Strong attention to detail and working knowledge of Excel and Word
1-2 years of experience in a pharmaceutical or CRO setting preferred.
Medpace Overview
Medpace is a full-service clinical contract research organization (CRO). We provide Phase I-IV clinical development services to the biotechnology, pharmaceutical and medical device industries. Our mission is to accelerate the global development of safe and effective medical therapeutics through its scientific and disciplined approach. We leverage local regulatory and therapeutic expertise across all major areas including oncology, cardiology, metabolic disease, endocrinology, central nervous system, anti-viral and anti-infective. Headquartered in Cincinnati, Ohio, employing more than 5,000 people across 40+ countries.
Why Medpace?
When you join Medpace, you become part of a team dedicated to supporting the development of ground-breaking drugs and devices. Our employees provide hope for those living with debilitating diseases. We invite you to be a part of something that is impacting millions of people around the globe while enjoying a competitive total compensation and benefits package and internal growth opportunities.
Degrees of interest: Bachelor's degree in a health related field