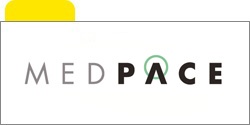 Office Assistant
Job Summary
Our corporate activities are growing rapidly, and we are currently seeking a full-time Office Assistant to support our team at our office in Milan. This position will work cross-functionally to accomplish tasks and projects that are instrumental to the company's success. If you want an exciting career where you use your previous expertise and can develop and grow your career even further, then this is the opportunity for you.
Responsibilities
Under general supervision, provides support for local office administration and reception desk;
Use internal facilities management software to manage planned and reactive maintenance tasks;
Under direction of the Finance function, may support local invoice flow; receiving and managing all the coming invoices using internal finance/invoice management systems;
Greets visitors and controls the booking meeting rooms, assisting with the coordination of the meetings or other events;
Coordinate administrative services including mail distribution, shipping and receiving, supply inventory, and front-line office support including reception;
Coordinate administration of building property, apartments, and company vehicles;
Submit office expense invoices within allocated budget, escalating approval when necessary;
Develop and maintain strong relationships with service vendors and landlords to ensure efficient maintenance of building and grounds;
Under supervision, responsible for coordination of all health and safety procedures for a local office;
Under direction of IT function coordinate management of office telephony needs, including mobile phones and printing services;
Provide reporting and information for country budget planning for facilities-related costs;
Develop understanding of appropriate Standard Operating Procedures (SOPs) and policies;
May be responsible for other projects and responsibilities as assigned.
Qualifications
Associate's Degree or equivalent or at least 2 years of experience in administrative services/office management
Basic knowledge in office management, Health and Safety, Risk Assessments and emergency procedures required
Knowledge of MS Word, Excel, and PowerPoint
Strong communication skills in Italian and English (both written and verbal)
Excellent organizational and prioritization skills with a high attention to detail.
Medpace Overview
Medpace is a full-service clinical contract research organization (CRO). We provide Phase I-IV clinical development services to the biotechnology, pharmaceutical and medical device industries. Our mission is to accelerate the global development of safe and effective medical therapeutics through its scientific and disciplined approach. We leverage local regulatory and therapeutic expertise across all major areas including oncology, cardiology, metabolic disease, endocrinology, central nervous system, anti-viral and anti-infective. Headquartered in Cincinnati, Ohio, employing more than 5,000 people across 40+ countries.