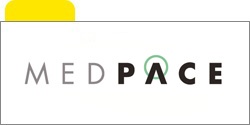 Clinical Research Project Coordinator
Job Summary
We are currently seeking a full-time, office-based Project Coordinator to join our Clinical Trial Management team. This position will work on a team to accomplish tasks and projects that are instrumental to the company's success. If you want an exciting career where you can use your previous clinical research expertise and develop your career even further, then this is the opportunity for you.
Responsibilities
Engage in clinical trial management on a day to day level;
Work closely with the project CTM for timely delivery of recurrent tasks consistently with a high degree of accuracy;
Compile and maintain project-specific status reports;
Interact with the Sponsor, study sites, and internal associates;
Create and maintain project timelines;
Coordinate project meetings and produce quality minutes.
Qualifications
Bachelor's degree in a health sciences field
Prior experience as a Study Coordinator or within the pharmaceutical industry
Excellent computer (word-processing, databases, Excel, Windows), organizational, and communication skills.
Medpace Overview
Medpace is a full-service clinical contract research organization (CRO). We provide Phase I-IV clinical development services to the biotechnology, pharmaceutical and medical device industries. Our mission is to accelerate the global development of safe and effective medical therapeutics through its scientific and disciplined approach. We leverage local regulatory and therapeutic expertise across all major areas including oncology, cardiology, metabolic disease, endocrinology, central nervous system, anti-viral and anti-infective. Headquartered in Cincinnati, Ohio, employing more than 4,000 people across almost 40 countries.
Degrees of interest: Bachelor's degree in a health sciences field