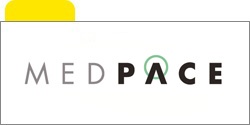 Associate Clinical Trial Manager - Milan, Italy (PhD)
Job Summary
Medpace is currently seeking candidates with PhDs and/or Post-Doctoral Research experience for a full-time, office-based Associate Clinical Trial Manager (aCTM) to join our Clinical Trial Management team in our Milan, Italy office. The aCTM will be a part of the Clinical Trial Management team working with Project Coordinators and Clinical Trial Managers in performance of clinical trial management activities. Candidate must have a desire to transfer and apply analytical and academic skills in clinical project administration and management.
A fantastic opportunity for recent PhD graduates to enter the industry, receive solid foundational training, work in an international environment, and develop their career in the research and development of cutting-edge therapeutics. Candidates should expect to have an intensive training period and show the desire and aptitude for an accelerated career path into Clinical Trial Management (CTM).

Responsibilities
Communicate and collaborate on global study activities; working closely with the project coordinator and clinical trial manager;
Ensure timely delivery of recurrent tasks consistently with a high degree of accuracy;
Compile and maintain project-specific status reports within the clinical trial management system;
Interact with the internal project team, Sponsor, study sites, and third-party vendors;
Provide oversight and quality control of our internal regulatory filing system;
Provide oversight and management of study supplies;
Create and maintain project timelines;
Coordinate project meetings and produce quality minutes.

Qualifications
PhD in Life Sciences
Fluency in English with solid presentation skills
Ability to work in a fast-paced dynamic industry within an international team
Prior experience within the CRO or pharmaceutical industry not required but will be advantageous.
Why Medpace?
When you join Medpace, you become part of a team dedicated to supporting the development of ground-breaking drugs and devices. Our employees provide hope for those living with debilitating diseases. We invite you to be a part of something that is impacting millions of people around the globe while enjoying a competitive total compensation and benefits package and internal growth opportunities.
Degrees of interest: PhD in Life Sciences