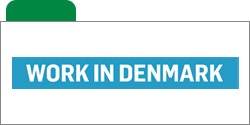 PhD Scholarship in T Cell Receptor Immunoinformatics – DTU Health Tech
Employer: Technical University of Denmark (DTU)
Position: PhD for 3 years
Location workplace: Lyngby-Taarbaek municipality

The Section of Bioinformatics, DTU Health Tech is world leading within Immunoinformatics and Machine-Learning. Currently, we are seeking a highly talented and motivated PhD student within the field of T cell receptor Immunoinformatics.

T cells form the cornerstone of adaptive immunity. T cell receptors (TCR) scrutinize the surface of cells for foreign peptides (epitope) presented in complex with MHC (Major histocompatibility complex) molecules. Identifying the rules defining the interaction of TCRs with their cognate pMHC target is thus at the foundation for our understanding of adaptive immunity and server as the basics for the development of novel vaccines and immune therapeutics.

Predicting TCR interactions is however extremely challenging due to not only the immense structural and sequence diversity of TCRs, but also the limited volume and low signal to noise ration of the currently available data.

This however is at the verge of changing. Novel experimental techniques are being proposed allowing for high throughput TCR-pMHC specificity data generation. Likewise, novel computational tools for protein structure prediction and structure/sequence embedded deep learning are being developed.

Responsibilities
The PhD position will focus on these novel developments and use cutting edge (deep) machine learning and data mining to develop models for prediction of TCR interactions. The work will involve data driven methods for data denoising, and various types of (graph) neural networks to embed structural models and sequence representations of TCR into models for improved prediction of TCR specificity.

If you are looking for the best possible foundation for establishing your scientific carrier and fulfilling your dreams and ambitions, this position could be your opportunity. You will be working in a world leading research group within immunoinformatics in a team of highly engaged computational, bio/immunoinformatics, and machine learning scientists.

Qualifications
The project will be conducted in the inspiring environment at the Section of Bioinformatics at DTU Health Tech as part of the IML research group led by Professor Morten Nielsen.

You must have a two-year master's degree (120 ECTS points) or a similar degree in one of the following areas: Bioinformatics, Biology, Engineering, Computer science or related fields, and have experience doing research within Bioinformatics. You may apply prior to ob­tai­ning your master's degree but cannot begin before having received it.

The successful candidate must moreover exhibit the following professional and personal qualifications:
Strong background within machine learning, and immunoinformatics is a requirement
A background within Deep learning and Structural biology is a plus
Knowledge of the basic concepts of the cellular immune system is a plus
Capability of taking personal responsibility for your work and your results
Flexibility and a general positive attitude to changes
Motivation by both individual and team accomplishments
Strong communication skills in both written and verbal English
All interested candidates irrespective of age, gender, race, disability, religion or ethnic background are encouraged to apply.

Approval and Enrolment
The scholarship for the PhD degree is subject to academic approval, and the candidate will be enrolled in one of the general degree programmes at DTU. For information about our enrolment requirements and the general planning of the PhD study programme, please see DTU's rules for the PhD education .

Terms of employment
The period of employment is 3 years with a starting date of 1 May 2023 or as soon as possible hereafter.

Further information
Further information may be obtained from Morten Nielsen (Email:morni@dtu.dk).
You can read more about DTU Health Tech at www.healthtech.dtu.dk/english.

Application and Deadline
Your complete online application must be submitted no later than 15 March 2023 (Danish time).
Applications must be submitted as one PDF file containing all materials in English:
A letter motivating the application (cover letter)
Curriculum vitae
Grade transcripts and BSc/MSc diploma (in English) including official description of grading scale
Applying from abroad
If you are applying from abroad, you may find useful information on working in Denmark and at DTU at DTU – Moving to Denmark . Furthermore, you have the option of joining our monthly free seminar "PhD relocation to Denmark and startup "Zoom" seminar " for all questions regarding the practical matters of moving to Denmark and working as a PhD at DTU.



Degrees of interest: Bioinformatics, Biology, Engineering, Computer science or related fields