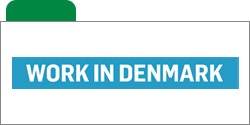 PhD scholarship in Characterizing Listener Behaviour in Complex Dynamic Scenes – DTU Health Tech
Employer: Technical University of Denmark (DTU)
Position: PhD for 3 years
Location workplace: Lyngby-Taarbaek municipality

The Hearing Systems Section at the Technical University of Denmark (DTU) seeks a qualified candidate for a 3-year PhD position. Hearing Systems is part of the Department of Health Technology (DTU Health Tech). Our research is concerned with auditory signal processing and perception, speech communication, audiology, behavioural and objective measures of auditory function, computational auditory neuroscience, environmental acoustics, and hearing-instrument signal processing.

The goal of this research is to understand the functioning of the human auditory system and to provide insights that are useful for technical applications, such as speech recognition systems, hearing aids, cochlear implants, and hearing diagnostics.

Project
The current project will explore listener behavior in environments with varying degrees of complexity and dynamics. Specifically, listeners will be monitored continuously using various sensors, such as motion and eye trackers, to record body and head-movement trajectories, as well as eye-gaze throughout the experimental tasks. The underlying hypothesis is that difficulties in analyzing and processing a scene will be reflected in the tracked measures and that comparing behavior across different scenes will help pinpoint which aspects of the scenes pose challenges for the listener. This will help to differentiate listener behavior and performance as a function of a given user's 'auditory profile' and as a function of the scene complexity. Furthermore, this grouping and characterization will support the selection of appropriate 'scene and profile aware' compensation strategies tailored to the individual listener and scene.

The project is part of the Centre for Applied Hearing Research (CAHR) supported by Oticon, WSA and GN Hearing. This PhD project represents one of three CAHR research streams with a variety of connection points which are intended to foster collaborations and common subprojects across the three research streams.

Responsibilities and tasks
You will work with behavioural and physiological measures to evaluate the consequences of hearing loss on the processing of simple and complex sounds, including speech. You will work with computational models of auditory signal processing and perception. You will also explore effects of hearing-aid signal processing strategies on both behavioural and outcome measures and evoked potential patterns.

You should be well-versed in some scientific programming environment (MATLAB, Octave, SciPy) and should have knowledge of signal processing and experimental design.

Qualifications
You must have a two-year master's degree (120 ECTS points) or a similar degree with an academic level equivalent to a two-year master's degree. You may apply prior to ob­tai­ning your master's degree but cannot begin before having received it.

All interested candidates irrespective of age, gender, race, disability, religion or ethnic background are encouraged to apply.
Further information
The assessment of the applicants will be made by Professor Torsten Dau (Email: tdau@dtu.dk) and Associate Professor Tobias May (Email: tobmay@dtu.dk) tel.: +45 4525 3977.

You can read more about DTU Health Tech at www.healthtech.dtu.dk/english.

Application and Deadline
Your complete online application must be submitted no later than 15 March 2023 (Danish time).
Applications must be submitted as one PDF file containing all materials in English:
A letter motivating the application (cover letter)
Curriculum vitae
Grade transcripts and BSc/MSc diploma (in English) including official description of grading scale


Applying from abroad
If you are applying from abroad, you may find useful information on working in Denmark and at DTU at DTU – Moving to Denmark . Furthermore, you have the option of joining our monthly free seminar "PhD relocation to Denmark and startup "Zoom" seminar " for all questions regarding the practical matters of moving to Denmark and working as a PhD at DTU.
Degrees of interest: Engineering, Sciences