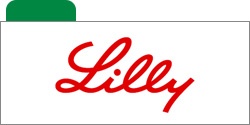 Process Engineer
Eli Lilly is looking for a Process Engineer to join our mission to make medicine with safety first and quality always, bringing passion, technical expertise and his/her whole self to work. The Production
Organization in Sesto Site is composed of two parenteral departments – Insulin module and PFS (Prefilled Syringes) module –, a Packaging & Device module and the Utilities department. The strategic organization of the site is based on cross-functional teams, along different levels, in order to guarantee robust performance and reliability of production equipment, pursuing operational excellence.
The Process Engineer is part of the Process Team – composed by one or more representatives for each function: engineering, technical service, quality, operation and process automation; he/she is the primary point of contact for everyday issues and every other aspect related to the system under his/her responsibility and for any escalation from the floor (operation, maintenance and in process quality control). As a part of the site Engineering organization, he/she reports directly to the Engineering Senior Manager of the module and is the technical contact inside the Process Team for all the technical aspects related to the process and equipment, from a reliability and maintenance point of view, in order to reach the production plan.
Main responsibilities of the role:
• Technical responsibility and deep knowledge of the process and its parts (including documents)
• Ensure systems top efficiency and the production plan compliance (leveraging on the systems availability, quality and performance); monitor the cycles and equipment data and the area metrics (OEE, alarms, stoppages, ect.)
• Develop, integrate and review SOPs and Technical Assessments on the system under his/her responsibility, in order to guarantee the operation standardization and knowledge transfer across the area population
• Investigate any production problems with quality or safety impact (also called deviations)
• Manage trouble shooting and problem solving of normally complex issues and perform the technical coaching onto problems
• Work with the Maintenance Team to ensure that all the preventive or corrective activities are correctly executed and managed before the due date, in safety and quality and the overall maintenance programs are adequately implemented
• Plan Shut Down or production stoppage activities working with the Maintenance Manager; on field presence during shut Down period in order to guarantee planning execution
• Propose and manage continuous improvement initiatives (maintenance policies, Return T Service; equipment reliability, communication processes, data analysis, safety practices)
• Analyze all the relevant KPI (OEE, maintenance Work Order execution, HSE, Quality and Data Integrity) to evaluate improvement projects
• Identify anomalies and issues happening in the systems and work with the Team to solve them and avoid recurrencies
• Collaborate with Technical Team and Responsible Engineer in the execution of tests and modification protocols
• Interact with internal stakeholder to understand their needs and propose an adequate plan of action
• Interface with external contractors in case of needs or to involve them on projects when required
Minimum requirements:
• Master's Degree in Engineering (Mechanical, Chemical)
• Attention to HSE, Quality and Data Integrity aspects
• English fluency (minimum B2 level)
• At least 1-2 years of experience in engineering, maintenance or other technical role, preferably in a Pharma Company

Additional skills/preferences:
• Attitude to Teamworking and Problem Solving
• Capability to work under pressure
• Multitasking attitude
• Proficiency in Microsoft Office
• Knowledge on data analytics and basic statistical method
• Knowledge of maintenance basics and its metrics
• Knowledge of safety regulation related to machinery (Machinery Directive, PED, etc..)
Degrees of interest: Master's Degree in Engineering (Mechanical, Chemical)