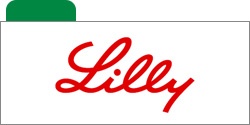 TS/MS Associate
Eli Lilly Italia is looking for a TS/MS Associate to join the Manufacturing Team in Sesto Fiorentino (FI).
He/She will be part of a cross-functional team supporting the Filling line of insulin cartridges and will actively participate to daily activities of the department.
He/She will be responsible of assuring that complex process issues of the area are managed and solved in a proper way and, if necessary, correctly escalate. In addition to this, he/she will provide support and execute qualification activities on equipments and systems in case of changes or projects and assure that qualification and validation processes are executed in compliance with GMP requirements.
Main responsibilities of the role:
• Perform process monitoring to prevent non-compliance
• Intervene on equipment to understand the root cause of quality or performance losses
• Support investigations on non-conformities for process issues
• Coordinate and/or execute operational activities
• Can write, execute, and review protocols and activities of C&Q for changes
• Can write scientific studies on specific topic on filling process and on interaction product- process
• Investigate manufacturing changes that impact the department
• Supports Process Validation activities on the field
• Execute training on technical-scientific topics
• Execute technical studies to investigate non-conformities and/or identify operative improvements
Minimum requirements:
• Scientific Master's Degree
• Good knowledge of English (minim B2 level)
• Team-working attitude
• Problem solving and decision making skills
• Knowledge of GMPs is preferred
Degrees of interest: Scientific Master's Degree