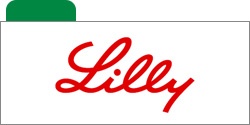 Quality Assurance Associate
Eli Lilly Italia is looking for a Quality Assurance Associate to join the Manufacturing Team in Sesto Fiorentino. He/She will report to the Sr Manager of the production department (sterile or packaging
& device lines) and will be responsible for ensuring the application of cGMP and Lilly standards.
Moreover, he/she will be part of the cross-functional team of the area and will be responsible for managing Quality issues as the Quality contact within the team. Responsibilities of the role may vary depending on seniority and increasing complexity of the process.
Main Responsibilities of the role:
• Being accountable for the escalation process in case of issues in the production area
• Supporting the preparation and ensuring readiness to any Regulatory inspection; supporting site self-inspection program
• Participation to investigations related to the area, in cooperation with other functions and the cross-functional team
• Performing Quality Assessment of observations and deviations in Trackwise
• Having the role of CSQA of the team and approving CHG
• Performing Batch Review and Batch Disposition of semi-finished products
• Reviewing procedures, QP/LV and acting as instructor of some courses and procedures
• Executing the process monitoring for Quality and providing information for writing documents such as APR, AQMS
• Being the Media Fill observer
• Approving work orders, if applicable
• Cooperating in site Quality Systems and Quality Culture initiatives
Minimum Requirements:
• Scientific Master's Degree
• Good knowledge of English (at least B2 CEFR)
• Understanding of Quality principles and their applications in pharmaceutical manufacturing
• Knowledge of current GMP's, pharmaceutical legislation and regulatory requirements
• Prioritization skills and ability to determine the criticality of Quality issues
• Problem solving skills and decision-making attitude
Additional Skills/Preferences:
• Experience in pharmaceutical industry operations is preferred
• Knowledge of sterile and packaging manufacturing processes
• Communication and influencing skills
• Good team working/partnership skills to working within a cross-functional organization
• Pragmatic approach and compliance mindset
Degrees of interest: Scientific Master's Degree