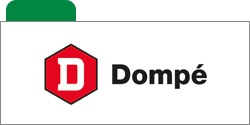 Scientific writer internship
For our office in Milan, we are looking for a Scientific Writer Internship.
PRINCIPALI AREE DI RESPONSABILITÀ
Literature search and critical review
Design, draft, review, and follow-up scientific articles, slide presentations, and clinical study documents related to the research conducted by Dompé R&D.
Revision and editing of the articles before submission to the journal.
REQUISITI
Post-graduate degree in Biology, Pharmacy, Chemistry, or Pharmaceutical Technologies
Authorship of scientific articles in peer-reviewed journals
Excellent written and spoken English
Proficient in MS Office
Will be considered a plus: previous experience in writing regulatory documents
Personal skills:
Integration and interaction within the workgroup.
Self-motivation and Innovation.
Accuracy, determination, and ability to work under pressure.
Orientation to the result. Pragmatism
Degrees of interest: Biology, Pharmacy, Chemistry, or Pharmaceutical Technologies