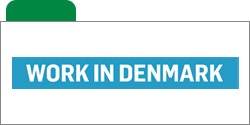 Director, IT Technical Architecture & Design
Genmab is focused on the creation and development of innovative and differentiated antibody products, with the aim of improving the lives of cancer patients.
The Role
Genmab is modernizing the corporate IT function globally to better serve the business and support company growth. Genmab is aiming to become a fully integrated global biotech company, operating in an efficient and compliant manner by providing IT solutions and services that enhance productivity and innovation. To support this strategy going forward, we are looking for a Director to lead our Technical Architecture and Design Team based in Copenhagen, The Netherlands, and US.
As Director for the Technical Architecture and Design Team, you will be responsible for architecting, planning, and execution of our Infrastructure roadmap and in parallel service our business projects with relevant infrastructure technology and services based on the I&O Service Catalogue and standards.
The Technical Architecture and Design Team is responsible for all IT infrastructure architecture and will deliver new systems and technology in tight collaboration with vendors and our primary MSP.
The Director will join the I&O leadership Team in day-to-day activities and actively participate in our roadmap and strategy process including execution hereof.
The role reports to the VP of Infrastructure and Operations.
Responsibilities
Accountable for the strategy for the area

Own and manage the I&O project portfolio in alignment with I&O LT

Architect and design infrastructure technology and services based on requirements from system responsible and in close collaboration with Enterprise Architecture Team and Information Security Team

Ensure and deliver documentation according to guidelines from Global Quality Assurance and IT&D Compliance Team

Ensure proper Hand Over to Support (HOTS process) including documentation, knowledge transfer and OLAs

Deliver infrastructure architecture for business projects based on requirements

Ensure standardization of infrastructure technologies (network, storage, monitoring, and compute) in collaboration with System Responsible and MSP

Ensure efficiency in the deliverables between internal IT, our Managed Service Providers and Business Customers

Manage key stakeholders according to demand process and I&O operating model (project managers, Business Partners, SMEs and MSPs)

Plan, track, and drive budget for the area, identify and drive cost efficiencies

Member of the leadership team for Infrastructure and Operations

Lead and develop colleagues in the team

Ensure skills and competences required in the team including certifications

Drive innovation agenda within the area and across the complete IT organization

Act as partner for this area towards the entire organization
Requirements
Minimum of a bachelor's degree in computer science, information systems, engineering or related technical field or equivalent work experience

10+ years of experience in IT or technical business/industry field of work

5+ years of leadership responsibilities, including strategy, budgeting, and staffing

5+ years of experience in Biopharma or related fields

Knowledgeable in regulatory or statutory GxP/SoX compliance requirements is preferred

Demonstrated experience leading application development or support functions

Proven experience or demonstrated capability in implementing IT transformational initiatives in complex, dynamic environments where agile, SaaS, and/or cloud was applied at scale

Experience with cloud technologies, ideally with cloud strategy, migration, automation, and value measurement

Experience managing global teams of both employees and contractors

Fully proficient in English as this is company language

Exceptional leadership skills, with the ability to develop and communicate a I&O strategy that inspires and motivates staff and aligns with the IT&D and business strategies

Effective influencing and negotiation skills in an environment where resources required for success may not be in direct control of this role

Ability to develop staff including coaching, mentoring and performance management

Proven experience working in teams with international footprint

A team player with demonstrated ability to collaborate with a diverse group of internal and external stakeholders (e.g., Scientists, Trial Managers, Data Managers, Clinicians, vendors labs) to support product development strategy
Degrees of interest: bachelor's degree in computer science, information systems, engineering or related technical field or equivalent work experience