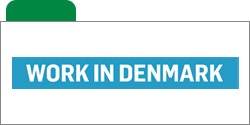 Manager, System Change & Release Management
Genmab is focused on the creation and development of innovative and differentiated antibody products, with the aim of improving the lives of cancer patients.
The Role
Genmab is looking for a (senior) System Change & Release Manager to help us maintain, develop, and innovate our global electronic document management system (EDMS) – GenDocs, covering document management in the clinical, regulatory, CMC, Quality Assurance areas in Genmab.

GenDocs is a global GxP IT system based on the Veeva Vault cloud platform, and it supports our dynamic and expanding R&D organization. R&D Business Systems Management is a global IT application team consisting of System Managers and Administrators that supports and develops IT GxP systems used in R&D. We continue to develop and innovate business processes in Genmab by implementing new IT features in the systems. We do this by working closely together with the line of business departments, understanding, and bridging their business needs to the system.

As a (Senior) System Change & Release Manager, you will be responsible for maintaining the overall process and framework for how we align and agree which new changes and releases to be implemented in our GenDocs system. This includes, for example defining and updating our change & release procedure and supporting tools, implementing the core team governance framework for how to align and agree new system changes, train, and facilitate the rest of our team and line of business departments in using the procedure and framework.
You will also be managing software releases from the vendor by conducting risks assessment and testing of the new auto-on IT features, writing newsletters to line of business department, etc. An important part of the role is to be in near contact with the line of business departments to handle their requests for new system changes, aligning expectations and prioritizations. This requires a good combination of IT system knowledge, business process experience, and stakeholder management.
Furthermore, you will participate and contribute to the implementation of system changes to ensure you have a good operational understanding and experience of the GenDocs system.

The position will be part of a smaller team in Copenhagen and will report to the Associate Director, R&D Business Systems Management.

Responsibilities
Optimize, develop, and maintain the change & release management procedure and supporting tools

Govern the core team set-up and framework by training and facilitating the rest of the team, and line of business participants

Participate and support in the preparation and execution of the System Board meetings

Liaise with the line of business departments and IT Business Partners to align plans and roadmaps for the future development of the GenDocs system

Participate in daily change- or issue-related system maintenance work in the team by doing configuration and system related work

Participate during audits and inspections of the GenDocs system

Send out formal communication about progression of changes and releases, new features (newsletter, intranet, etc.)
Requirements
We expect that you have a bachelor's degree e.g., Life Science, IT, Engineering, or similar

You have at least 7 years of experience in the pharmaceutical or biotech industry. Of which you have a minimum of 3 years experience as a System Manager or similar

You have practical work experience with EDMS systems, and preferably Veeva Vault administrator certification

It is an advantage but not a requirement if you have worked in clinical development, regulatory affairs, or a similar area within your line of business

It is an advantage but not a requirement if you have worked with ServiceNow, or other related ITIL tools

You have extensive knowledge and understanding of GxP systems, GAMP, IT validation, and test management

You have participated in IT GxP projects, either as a project SME, Functional Lead, or Project Manager

You have excellent communication skills in both Danish and English, written and oral

Moreover, you meet the following personal requirements:
Ability to work independently as well as in teams

Service-minded and a good communicator

Pragmatic attitude, ability to balance, and see other´s perspective

Personal drive, and a positive attitude

Detail-oriented, structured, and takes responsibility
Degrees of interest: bachelor's degree e.g., Life Science, IT, Engineering, or similar