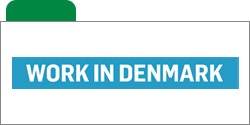 Downstream Processing CMC Specialist
Genmab is focused on the creation and development of innovative and differentiated antibody products, with the aim of improving the lives of cancer patients.
The Role

The CMC area of Genmab is growing and looking for a Subject Matter Expert (SME) – Downstream processing CMC Specialist (DSP) to join the CMC, Late Stage Manufacturing Development (LSMD) Team.
As the DSP SME, you will be part of a highly dedicated and specialized CMC team leading the late stage development activities of Genmab's proprietary antibody pipeline programs towards marketing approval (BLA/MAA).
The SME will work across project teams to support the CMC Project Managers and work closely with other SMEs for e.g. upstream processing, analytical validation and product characterization as well as with relevant SMEs within jointly developed partner programs.
Responsibilities
The SME will be responsible for the following:
Late stage Downstream Processing strategies on ongoing projects

Defining the scope for the late stage downstream development activities together with our CMO's and partners according to latest industry standards and regulatory guidance

Oversight of DSP manufacturing, characterization, and validation activities performed at partnered CMO's e.g. trouble shooting, process characterization or process performance qualification

Preparation/review of technical documents including development/tech transfer reports, batch records, SOPs

Authoring and review of CMC regulatory DSP submissions documents

Working closely with upstream processing SME's to develop late stage development manufacturing process strategies

Being the Genmab representative at the CMO during pre-approval inspections for DSP topics

Support defining/refining required processes for DSP activities
Requirements
It is expected that you have a master's degree in natural science, pharmacy or similar

You have at least 5-10 years of documented professional experience from the CMC area, preferable from late stage development

You have a thorough understanding and overview of downstream processes together with an in-depth knowledge of downstream process characterization, risk assessment and validation activities

You preferable have active and recent experience within downstream processing development and DOE for biologics/monoclonal antibodies from a phase II/III program

It is preferred that you have experience in preparing and reviewing relevant filing documentation for regulatory market authorizations

Excellent communication skills in English written and oral
Moreover, you meet the following professional requirements:
You are focused on achieving goals that are important for the team and our organization

You have the ability to work successfully under pressure in a fast-paced environment and with tight timeline

You are pro-active, take initiative, and responsibility

You are a team player with demonstrated ability to collaborate with a diverse group of internal and external stakeholders

With your positive attitude, you enjoy working in multicultural teams inside and outside of Genmab
Degrees of interest: master's degree in natural science, pharmacy or similar