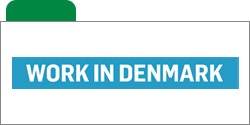 Associate Director, Clinical Project Lead
Genmab is focused on the creation and development of innovative and differentiated antibody products, with the aim of improving the lives of cancer patients.
The Role
Are you looking for an opportunity, where you can take the lead in the operational strategy and oversight of oncology clinical trials and ensure appropriate communication to relevant stakeholders? We are looking for a Clinical Project Lead (CPL) driven by ensuring a one-team culture and who excels in contributing to great teamwork and working environment. Join our innovative, hardworking, and ambitious team collaborating in a high performing and high pace environment to improve the lives of cancer patients.
The Clinical Project Lead is responsible for the operational strategy and oversight of one or more trials within one or more development projects. The Clinical Project Lead will join Clinical Operations with team members in Denmark, US, the Netherlands, and Japan. The Clinical Project Lead represents Clinical Operations in one or more cross-functional Compound Development Teams (CDT) and will represent one or more functional areas within the department.
Responsibilities
As Clinical Project Lead, you will:
Provide input to the Clinical and Compound Development Plans developed by the CDT

Support the synopsis development, protocol development, document generation for Health Authorities (HA) and respond to questions from HA (as applicable), attend Key Opinion Leader (KOL)/partner meetings, give input to the overall project objectives

Ensure close and transparent communication between the CDT and the Clinical Management Team (CMT)

Support the Clinical Trial Managers (CTMs) in ensuring that the overall deliverables of the trials support the overall development strategy and timelines and within agreed budget and quality standards defined by regulations, Genmab SOPs and ICH-GCP

Take the lead in oversight of trial budget across trials and work with the CMT to ensure timely deliverables of trials in accordance with the company objectives

Drive lessons learned across trials/projects and vendors, review major findings, and ensure proper follow up

Support vendor selection, work order review and budget development at trial level

Ensure high-level communication on progress of trial deliverables and timelines to relevant stakeholders in the CDT as well as external partners as applicable and responsible for ensuring
The employee will also give input to the department related activities, the overall department strategy and lead/support various initiatives/activities internally within the department or across departments.
The CPL may also:
Act as CTM, if no other CTM or a less experienced CTM is assigned to a trial As CTM, the CPL will be responsible for planning, set-up and conduct of clinical trials in accordance with Genmab SOPs

Represent Clinical Operations in Project Boards, Global Development Team and Operational Committee's/Steering Committee's with the partners

Act as deputy for the HoD, Clinical Operations in the Protocol Review Committee, Safety Committees, and Steering Committees with the vendors
Working in Clinical Operations is exciting, intense, challenging, and fun at the same time. The dedication, collaborative and knock-your-socks-off spirit of our employees are what really shapes our team. From day one, the onboarding program makes sure that you accomplish relevant trainings, get settled with our IT systems and that you team up with your mentor, colleagues, and relevant stakeholders.
Requirements
A BSc or MSc level within the medical, biological, pharmaceutical science or equivalent

Minimum 7 years' experience with clinical trial management from a pharmaceutical company and/or CRO

Experience within the field of oncology and/or first in human trials is preferred

Proven skills from working in a project oriented and international organization

Minimum 2 years' experience as Clinical Operations representative in Clinical Development Teams (CDTs) or Global Project Teams (GPTs) would be preferable

Experience in the role as an informal leader

Excellent communication skills in English both written and spoken
Moreover, you meet the following personal requirements:
Dedicated team player who enjoys leading teams and inspire trust among colleagues

Quality mindset and able to prioritize your work in a fast paced and changing environment

Result- and goal-oriented and committed to contributing to the overall success of Genmab
Degrees of interest: A BSc or MSc level within the medical, biological, pharmaceutical science or equivalent