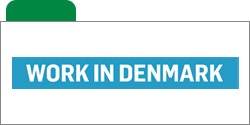 Sponsor Oversight Lead
The Role

The Clinical Trial Operations area of Genmab is growing and looking for several Sponsor Oversight Lead/Managers (SOL/SOM) to join the team in DK, US, or NL.
As Sponsor Oversight Lead at Genmab, you will be responsible for the planning, conducting, and coordination of trial oversight activities together with internal and external stakeholders to ensure quality and integrity of the data.
The SOL works closely together with the Clinical Trial Managers with the oversight activities across Genmab clinical trials.
The new Sponsor Oversight Lead will join a highly experienced team and be reporting to the Associate Director, Team Lead, Clinical Oversight.
Responsibilities:
The responsibilities of the role will include, but are not limited to:
Develop the Sponsor oversight strategy together with the trial team;

Plan and perform Sponsor oversight visits and booster/site oversight visits;

Accountable for development of trial oversight plan and ensure regular review of the trial team's oversight activities;

Feasibility review;

Support Regulatory Green Light activities ;

Drive eTMF spot-check for the trial team and in collaboration with the CTM and CTA;

Oversight of CRO training records, monitoring report review etc.

Attend and coordinate CRA training activities with CRO;

Support during inspections and audits;
Requirements:
It is expected that you have a minimum 2 years' experience with monitoring and/or co-monitoring of clinical trials (Phase I experience preferred)

Preferably 3 years' experience as Trial Manager or Lead CRA from a CRO and/or pharmaceutical company

Extensive knowledge of working with trial oversight activities is required
Moreover, you meet the following personal requirements:
You are structured and process oriented

You have a quality mindset and able to prioritize your work in a fast paced and changing environment

You have good interpersonal and communication skills during interactions with investigators and other external and internal stakeholders

You are able to work independently as well as within global teams

You are result- and goal-oriented and committed to contributing to the overall success of Genmab
Degrees of interest: Healthcare, Sciences