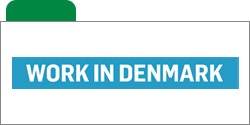 Senior Clinical Trial Manager
Your new role at Genmab
As (Senior) Clinical Trial Manager (CTM) in Clinical Operations at Genmab, you will:
Lead one or more trials ensuring that key project deliverables are met with the overall goal of developing new and innovative treatments for cancer.

Lead the cross-functional trial-specific trial team, including the CROs, to deliver clinical trials within budget and timelines and according to quality standards defined by regulations, Genmab SOPs and ICH-GCP.
In the Trial Management team in Clinical Operations, we are currently more than 60 highly motivated and experienced people located in Denmark, US, the Netherlands, and Japan.
Working in Clinical Operations is exciting, intense, challenging, and fun at the same time. The dedication, collaborative and knock-your-socks-off spirit of our employees are what really shapes our team. From day one, the onboarding program makes sure that you accomplish trainings, get settled with our IT systems and that you team up with your mentor, colleagues, and relevant stakeholders.


As Clinical Trial Manager , you will plan, set up and execute clinical trials and will be responsible for successful delivery of key trial management elements. The principal responsibilities are:
Lead the trial team and act as the overall responsible person for trial related activities from startup to reporting of a clinical trial in close collaboration with internal stakeholders and CROs.

Secure trial deliverables in a proactive and motivational manner.

Communicate with and perform stakeholder management of CROs and other stakeholders throughout all stages of trial conduct.

Create good working environment by being a role model and great team member.

Ensure proper documentation, record management, risk assessment/management, trial budgets as well as sponsor engagement and sponsor oversight activities.

Constantly develop and implement new and better clinical trial practices.

Act as Clinical Operations representative in Compound Development Teams.
What we ask
A BSc or MSc level within the medical, biological, pharmaceutical science or equivalent.

Minimum 3-4 years' (7 years for senior CTM) experience with clinical trial management from a pharmaceutical company and/or CRO.

Experience within the field of oncology and/or first in human trials is preferred.

Proven skills from working in a project oriented and international organization.

Minimum 2 years' experience as Clinical Operations representative in Clinical Development Teams (CDTs) or Global Project Teams (GPTs) would be preferable.

Excellent communication skills in English both written and spoken.

Dedicated team player who enjoys leading teams and inspire trust among colleagues.

Quality mindset and able to prioritize your work in a fast paced and changing environment.

Result- and goal-oriented and committed to contributing to the overall success of Genmab.
Degrees of interest: Medical, biological, pharmaceutical science or equivalent