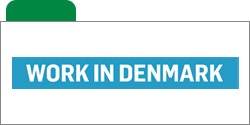 Principal/Senior Biostatistician
The Role
At Genmab, we are currently looking for biostatisticians at different levels to join our team.
Genmab already has several products on the market and a growing pipeline of new compounds in development. We are therefore looking for highly qualified biostatisticians with a strategic mindset to join our team and help us reach our ambitious goals. Do you want to be part of this exciting growth adventure, and can you see yourself working in an engaging, fast paced, and global environment where you can use your statistical expertise and quality mindset to bring new treatments to cancer patients?
The Global Biostatistics function currently consists of approximately 15 biostatisticians located in Denmark, US, and Japan. We work in an outsourced model where most of the operational tasks are executed by preferred partners. In addition to overseeing this work, we support design of clinical trials and compound development programs. Furthermore, we perform exploratory data analyses in a strong scientific environment to understand the activity of our compounds and support development decisions. The work is conducted in close collaboration with many other functions, including Medical, Pharmacology, Translational Research, Safety, Programming and Clinical Operations.
Responsibilities
As Biostatistician, you will support the design, execution, analysis, interpretation, and reporting of clinical trials as well as communication of data evidence for Clinical Research & Development and Medical Affairs programs. You will support statistical aspects of business-critical and/or regulatory commitments, provides input to program plans, and represent the Biostatistics function for cross-functional and intra-departmental teams or working groups.
You will function as the lead statistician for assigned clinical projects such as a clinical trial, a compound in clinical development or an indication in a large clinical development program. You will represent Biostatistics in multidisciplinary teams responsible for the execution of clinical trials and developing compounds and be accountable for all associated biostatistics deliverables.
Requirements
As such, you should have comprehensive data analytic expertise based on a good understanding of statistical principles and a strong track record of applied experience leading to successful program support. You are effective in the use of relevant computational tools and apply high quality statistical methodology in assigned projects with demonstrated understanding of the disease/scientific/functional area and health authority requirements.
You have a strong background in statistics corresponding to at least a Master's degree

You have at least 5 years of experience within clinical or biostatistical research

Experience in oncology drug development is an advantage

Proficient programming skills in statistical software's, such as SAS and R

Excellent oral and written communication skills including ability to communicate statistical problems and ideas clearly to both statistical colleagues and stakeholders from other functional areas

Ability to work independently as well as in teams

Confident, self-reliant, and a quick learner

Proactive and open minded

Ability to prioritize and work in a fast-paced and changing environment

Result and goal-oriented and committed to contributing to the overall success of Genmab

With the transformational growth journey, we are on, we are looking for employees with a drive and passion for innovation.
Degrees of interest: Statistics corresponding to at least a Master's degree