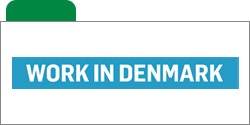 Analytics & Visualization Lead
The Role
Genmab is growing and to support this, we are looking for an experienced candidate within Analytics & Visualization.
In this role, you will be responsible for growing and maintaining the portfolio of applications and visualizations supporting clinical trial oversight and conduct activities across clinical development functional areas. Facilitation of new requirements and management of daily operations of the business applications in the visualization platform (Qlik Sense). This includes full utilization of your skill set as internal consultant, application developer, and project manager specialized in the various configurations and processes supporting analysis and reporting needs within our clinical trial portfolio.
The position is part of a smaller team, and you will have high influence on the global application roll out, set-up and processes and will report to the Analytics & Visualization Lead. You have experience in assessing and implementing ICH GCP requirements into business processes driving sponsor oversight and risk based monitoring activities, helping the team ensure value creation via fit for purpose visualizations and dataflow.
You will be subject matter expert in the visualization needs, the underlying business processes the data sources, and relevant integrations with source systems (e.g. EDC, CTMS, ePRO, IRT, CDISC, Safety, QMS, TMF, Project Mgmt., data facilitated by a variety of 3rd parties). You have both experience in Project Management and development/programming experience in visualization tools (preferably Qlik), but not limited to.
You are an expert in assessing how to best fulfill business requirements and facilitating data review and analysis via interactive solutions and traditional outputs. You constantly think out of the box and internal customer in mind to ensure solutions are fit for purpose and deliver high business value.
Responsibilities
Facilitate business requirements, collect needs, assess and propose a way forward, including prototyping and Proof of Concept efforts

Manage and lead Application Developer roles and resources within the area of responsibility in the application portfolio, in the development and implementation of standard and customized solutions

Data modelling and design of back end (ETL) and front-end (UI) layers

Project manage application roll out across trials including planning, development, validation, and implementation activities

Engage with super users and maximize use adoption and streamline requirements as well as underlying business processes

Design, coordinate, and execute training activities

Ensure consistent and quality implementation and use of the visualization platform across trials

Keep oversight of end-to-end dataflow, feeding into and reporting out of the applications, incl. oversight and execution of troubleshooting needs and outcomes

Ensure applications are kept in validated state. Lead periodic reviews, issue management, patch (risk) assessment, etc.

Collaborate with IT to ensure system (IT platform) is kept in a validated state and living to the expectations of the visualization work (upgrades configurations, functionality, add-ons)

Optimize development model for application and visualization delivery (stack of SOPs, WIs and associated material)
Requirements
Extensive experience and in depth understanding of clinical and operational data managed within a clinical trial context, data flow, and clinical data review and reporting requirements

Savvy in visualization functionality, best practices, and improvement opportunities

Clinical and Operational databases capturing clinical trial data

Insights, interfaces, and reports facilitating data review and analysis

Understanding of scientifically driven and operationally driven needs

Trial planning and conduct processes and steps / levels

Visualization and report development and configuration (what can source systems do out of the box, what is best managed by a BI/visualization platform, etc.)

Relational data models and programming for visualization and reporting purpose

Data interchange and data integrity (standards, methods, technology)

CDISC standards
Degrees of interest: Healthcare, Sciences