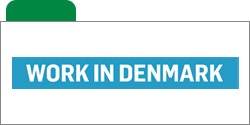 Business Application Manager, CMC
The Role
The Business Application Manager will be part of the Business Applications Management Team taking on an embedded role within the CMC team in the Global IT, Digital team unit, based in Copenhagen, Denmark. In this role, the candidate will manage multiple business applications in Manufacturing environment and ensure compliance with applicable procedures and regulatory requirements.
The Business Application Manager covers a critical position supporting the IT Platforms and Software Applications primarily focused on the Global Chemistry, Manufacturing, and Control (CMC) Operations domain. In collaboration with internal and external partners this position will provide leadership to ensure continued steady state operations of business applications in scope. The candidate will ensure the new features meet business needs and are implemented with speed, focus, and impeccable quality standards.
This position reports into Global IT and the Senior Director Global IT ERP.

Responsibilities
Manage and mature CMC technology platforms to align activities across Drug Substance, Drug Product and Finished Goods in clinical and commercial supply chains ensuring business solutions are implemented through out-of-box and customized solutions
Partner with senior business stakeholders and key users to support and develop analysis systems for CMC Stability Data Management (e.g., ScienTek iStability) and Manufacturing Data Management (e.g., Skyland PIMS) Furthermore we are currently deploying a TraceLink based Serialization solution
Contribute to Clinical Drug Supply/IRT (Interactive Response Technology) systems implementation, provide appropriate operational support levels, and further develop adopted technology to sustain business growth
Cooperate closely with the CMC Team to anticipate high-level potential risks and identify contingency/mitigation plans and enlist key people to resolve obstacles to expedite drug development process through all phases
Partner with cross functional IT & CMC, Clinical Operations and CRO teams to integrate technology solutions and manage product lifecycle projects, change requests, enhancements, and releases
Establish strong strategic relationships and act as point of contact across business stakeholders to develop a deep understanding of the business strategy and operations
Liaise with project team members to maintain accurate and current project plans and metrics according to regulations and corporate SOPs
Advise, inform, and support the application system owners and super-users within Genmab and act as a first line of support for business application related issues or requests
Manage day-to-day user cases, including (but not limited to) new user requests, resolution of operational systems issues, and troubleshooting of various business applications in scope
Define yearly OPEX budget and provide periodic financial reports pertaining applications within scope of responsibility
Requirements
5-7 years' experience in the CMC biotechnology development area and manufacturer of pharmaceutical products
Drug development knowledge with understanding of interdependencies between functions relevant to the position which may include R&D, Manufacturing, Nonclinical and Clinical Development, Regulatory, Supply Chain, and Commercial
Knowledge of FDA, EMA and ICH regulations and industry standards
Understanding of GMPs, GDP and GLPs and Biopharmaceutical Product Development
5-7 years' experience coordinating IT application-based activities within a life science focused organization
A scientific and/-or technical degree level qualification within Computer Science, Computer Engineering, Chemical Engineering or similar
Strong experience in liaising and managing third party vendor managed services where required to support the application portfolio and integration layer
Capable of operating well in an international and cross-functional, fast-paced team environment, build consensus and drive resolution of problems while maintaining positive working relationships across functions with both business and technical priorities
Degrees of interest: CMC biotechnology development area and manufacturer of pharmaceutical products