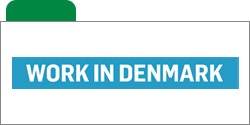 Senior Data Engineer
Genmab is focused on the creation and development of innovative and differentiated antibody products, with the aim of improving the lives of cancer patients.
Data Engineering and Bioinformatics is part of an enterprise effort to enable data-driven decisions at Genmab. The partner-centric group is embedded with stakeholders across the entire pipeline value chain from Discovery, Translational, Clinical Innovation to Commercial and more. Our focus is to enable Data Science with data in a rapid, exploratory environment and ensure data is democratized across the organization. We constantly push ourselves to innovate, improve our practices, and bring value to our stakeholders.
Your expertise
The successful candidate will contribute to the mission of the global data engineering function and be responsible for many aspects of data including architecture, access, classification, standards, integration, pipelines and visualization. Although your role will involve a diverse set of data-related responsibilities, your expertise will be on transformation of data using programming languages such as Python or R on challenges varying from complex aggregations, wrangling, quality control, to calculations. You will use a variety of data frame, quality and transformation frameworks such as Pandas, Deequ, Great Expectations, Pandera and SQL-based transformations such as dbt, and have excellent mastery over code architecture, including establishing modular patterns of code transformations and balancing with specific one-offs. You may also consider machine learning approaches to do advanced data transformations based on complex patterns. You will be required to share your expertise of Python and related libraries throughout the group. Your ultimate goal will be to place data at the fingertips of stakeholders and enable science to go faster. You will join an enthusiastic, agile, fast-paced and explorative global data engineering team.
General responsibilities
Design, implement and manage ETL data pipelines that ingest vast amounts of commercial and scientific data from public, internal and partner sources into various repositories on a cloud platform (AWS)

Enhance end-to-end workflows with automation that rapidly accelerate data flow with pipeline management tools such as Airflow

Implement and maintain databases for raw and processed commercial and scientific data

Innovate and advise on the latest technologies and standard methodologies in Data Engineering and be able to identify software solutions that can address hurdles in data enablement

Manage relationships and project coordination with external parties such as Contract Research Organizations (CRO) and vendor consultants / contractors

Define and contribute to data engineering practices for the group, including expertise in your focus area, and establishing templates and frameworks, determining best usage of specific cloud services and tools, and working with vendors to provision cutting edge tools and technologies

Collaborate with data scientist leads to determine best-suited data enablement methods to optimize the interpretation of the data, including creating presentations and leading tutorials on data usage as appropriate

Apply value-balanced approaches to the development of the data ecosystem and pipeline initiatives

Proactively communicate data ecosystem and pipeline value propositions to partnering scientific collaborators
Requirements
BS/MS in Computer Science, Bioinformatics, or a related field with 8+ years of software engineering experience or a PhD in Computer Science, Bioinformatics or a related field and 5+ years of software engineering experience

Excellent skills and deep knowledge in Python, Pythonic design, object-oriented programming, functional programming and design patterns is a must. Experience with R a plus

Excellent skills and deep knowledge of data quality and transformation libraries such as Pandas, PyDeequ, Great Expectations, Pandera, and/or SQL transformation tools such as dbt

Solid understanding of ETL pipeline, automation and workflow managements tools such as Airflow, AWS Glue, Amazon Kinesis, AWS Step Functions, and CI/CD

Solid understanding of databases such as Postgres, Elasticsearch, Redshift, and Aurora, including distributed database design, SQL vs. NoSQL, and database optimizations

Solid understanding of AWS cloud computing services such as Lambda functions, ECS, Batch and Elastic Load Balancer and other compute frameworks such as Spark, EMR, and Databricks

Proficiency with modern software development methodologies such as Agile, source control, project management and issue tracking with JIRA

Proficiency with container strategies using Docker, Fargate, and ECR

Proficiency with Linux and shell scripting

Experience working with GxP and non-GxP data a plus
Degrees of interest: BS/MS in Computer Science, Bioinformatics