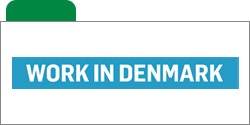 Associate Director, QA GCP/PV
The Role
We are looking for a passionate Senior GCP/PV QA Manager, who will support the quality in Genmab's promising product portfolio and promote GCP and safety compliance and continuous process improvement. As part of the QA GCP/PV team, you are an active collaborator within Genmab.
Depending on your experience, you may conduct GCP/PV audits externally at our clinical investigator sites, CRO incl safety CRO audits, as well as process based internal audits or supervise audits conducted by contract auditors. You will be responsible for the entire process from planning, conducting, reporting audits and review audit responses through to audit closure.
You will provide support to the Genmab clinical and safety teams regarding GCP/PV interpretation and regulatory requirements covering the entire lifecycle of clinical trials, and you will play an important role in the maintenance of Genmab's QMS, including review of SOPs, working with Deviations, CAPAs and other compliance related tasks. Depending on your experience, you may also become involved in Inspection support.
The team includes 7 passionate and experienced colleagues with a good quality mindset, a pragmatic and result oriented QA approach, and where the team mindset and team cooperation is highly appreciated and important.
As Senior GCP/PV QA Manager you will work in a multidisciplinary international QA team assessing and assuring compliance to regulations and industry standards.

You will report to Director, Team Lead, QA GCP/PV in Copenhagen. The position can be filled in Copenhagen or Utrecht.
Responsibilities
The responsibilities of the Senior GCP/PV QA Manager will include, but not be limited to:
Be an active QA GCP/PV representative in both the early and late-phase clinical development, including oversight of global GCP (including safety) compliance

As one of your main tasks, actively participate in the development and maintenance of the existing Quality Management System (QMS) and associated GCP/PV SOPs

Be our "Go-To" person in regard to handling quality events (eg Deviations, CAPAs) and pulling of overview Reports from the VeeVa Quality System

Depending on your experience and interests, plan, perform, and follow-up on Quality Audits within GCP (including safety) and associated regulated areas both internally and externally and perform vendor evaluations

Provide internal QA support in the organization

Participate in GCP/PV inspections performed by national/regulatory authorities

Participate in knowledge sharing by gaining and maintaining expert knowledge about new GCP/PV guidelines, clinical trials regulations and practices, including informing relevant parts of the organization

Participate in training and education of employees in GCP and safety requirements, and other relevant guidelines and regulations


Requirements
You hold a Bachelor and/or Masters degree in Pharmacy/health science or any related scientific degree, alternatively you are a Nurse by training or have similar health related experience

You have 5-6 years relevant industry experience within drug safety/Pharmacovigilance and preferably you also have experience within GCP and/or areas working in a Clinical or Quality department

Experience in oncology/hematology first in human trials and/or late phase is preferred

You have experience working in an EDMS system, such as Veeva Vault document management system, including deviation and CAPA handling

Experience in SOP and GCP/PV training and Regulatory inspections is also beneficial

Moreover, you meet the following:
You have excellent communication skills, verbally and written, and a collaborative mind-set

As a person you enjoy a fast-paced and a changing environment, hold a good sense of humor and enjoy team-work

You are result and goal orientated and committed to contributing to the overall success of Genmab
Degrees of interest: Masters degree in Pharmacy/health science or any related scientific degree