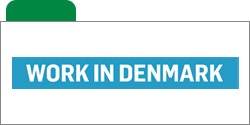 Clinical Oversight Data Manager, Biometrics
The Role
As Clinical Oversight Data Manager, Biometrics your overall objective is to support the operational excellence in Biometrics by supporting development of compliance, high-quality, and efficient processes and systems in collaboration with the relevant biometrics functions and other stakeholders across the organization as well as outside the organization.
The Clinical Oversight Data Manager, Biometrics will lead cross functional activities to support trial/program oversight activities with a biometrics and system focus and ensuring that trial data fulfill data quality standards defined by Genmab SOPs, ICH GCP, and regulations.
Furthermore, you will support during audits and inspections of the biometrics area and support system oversight activities for internal as well as externally hosted systems.
You will join a highly specialized and global team and report to the Director, Clinical Oversight in DK. The position can be filled in either Princeton, Utrecht, or Copenhagen.

Responsibilities
The tasks include but are not limited to:
Provide GCP consultancy and recommendations on complex process issues within Biometrics area

Support process development of system oversight activities to ensure compliance with relevant guidelines and ensure these are integrated in clinical oversight activities. Moreover, support management of data access ensuring compliance with GDPR and maintain the governance framework and coordinate work around risk-based data anonymization

Accompanying audits as a SME within the biometrics area in alignment with the biometric trial team members

Coordinate CAPA audit/inspection review and keep overview of department CAPAs, Deviations, Temporary changes and ensure timely FU within the biometrics area and present these to relevant comities/fora

Support maintenance of templates related to oversight activities within the biometrics area e.g. manuals, trial oversight plan, eTMF spot-check etc.

Trending and review of oversight metrics across trials indications and support Risk Based Monitoring (RBM) strategies and trial risk assessments within the biometric area

Perform deep dive of selected trial/vendors processes/performance to ensure inspection readiness and develop strategy and support collection of documents for inspections e.g. BIMO document collection

Support and provide input to SOPs, WI, guidelines related to oversight activities within the biometric area. Furthermore, drive and develop oversight tools and support oversight related training activities for relevant stakeholder including trial teams, CRO's, sites etc.

Participant in POC level discussions and attending monthly meeting, as applicable

Support development of strategy related to eTMF spot check and eTMF compliance
Moreover, the employee shall support the overall oversight strategy and development of Clinical Operations by attending/leading task force initiatives within the department and/or as part of cross-departmental teams.
Requirements
The Clinical Oversight Data Manager, Biometrics have experience within the following areas:
You have previous relevant experience as clinical data manager in the industry (pharmaceutical and/or CRO). You are familiar with the oncology therapeutic area.

Previous experience with Rave as data management system is required to fulfil the role successfully. Use of Rave in oncology studies is preferred.

Solid knowledge of CDISC (CDASH, SDTM); understanding of data collection requirements in oncology trials preferred.

In depth knowledge of clinical trials and the drug development process.

Strong understanding of GCPs, SOPs, regulatory requirements, and Good Data Management Practices.

Project Management and excellent organizational skills

Knowledge within the programming area in addition will be preferred.

Good oral and written communication skills


Moreover, you meet the following:
You are a dedicated and engaged team player

You easily build relationships and thrive with working with many different stakeholders

You have a quality mind-set

You are adaptable and able to prioritize your work in a fast paced and changing environment; you are agile and resilient

You drive performance and are a fast learner and have good planning and organizations skills

You identify opportunities for improvement and champion best practices
Degrees of interest: Pharmaceutical and/or CRO