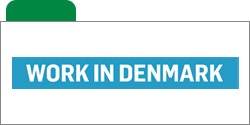 Senior Clinical Research Scientist
The Role
Genmab is looking for an experienced and dedicated Senior Clinical Research Scientist to be part of our Medical team.
As Clinical Research Scientist, you will be part of a dedicated team in US and DK and will constitute with your knowledge and experience in overseeing and developing clinical projects.
You will actively be working one or more clinical trials in a therapeutic area for one or more compounds in various stages of clinical development. This may include clinical trial implementation, oversight of all aspects of clinical development working closely with the Medical Director, and other cross-functions to provide high-quality and timely deliverables.
We are looking to fill this position in Denmark and the Senior Clinical Research Scientist will report to Senior Director, Clinical Research Scientist, US.
Responsibilities
Lead or co-lead one or more clinical trial(s) in a therapeutic area for one or more compounds

Works closely with Medical Director and other Sr. level Clinical Research Scientist (as warranted)

Contributes to the development of the program strategy for assigned trials/compounds and participate in the development of the clinical development plan (CDP)

In collaboration with the Medical Director, contributes to the development of clinical and regulatory documents, annual safety updates, and registration dossiers (ie, protocol, ICF, IB, annual safety updates, study reports, regulatory submissions [Briefing documents, IND, Clinical dossiers] to support registration and commercialization of the compound(s)

Participates in the development of case report forms (eCRFs), eCRFs completion guidelines, and provide scientific support for other key data management deliverables (e.g. database lock activities)

Lead the development of the medical data review plan (MDRP), perform ongoing data review, and summarize efficacy and safety data for interpretation/analysis

Contributes medical input for country/site selection, feasibility assessment and engage in KOL interaction

Prepare charters and coordinate internal/external committee meetings including presentation preparation (ie, Dose Escalation Committee, DMC, Steering Committee, and Safety Committees)

Participate in the development and review of study plans and serve as a liaison to project teams and CROs

Provide input for the development of publications in coordination with Scientific Communications

Contribute to training at Investigator meetings, CRO/CRA training, SIVs as warranted
Requirements
Master's degree in pharmacy, biology, or other related discipline area. PhD degree is preferred

Minimum of 6 years of experience in clinical research with at least 3 or more years of drug development experience

Prior oncology/hematology drug development experience is a plus

Proven skills from working in a project oriented matrixed team environment

Excellent English skills, oral and written
Moreover, you meet the following personal requirements:
Take initiative, enjoy working in a team, and inspire others with your enthusiasm

Ability to manage multiple tasks, prioritize work and define steps needed to achieve project goals that are important for the team and our organization.

An independent work-approach and good at building solid professional relations to collaborators as well as proven skills from working in a project oriented matrixed team environment

Thrive in a dynamic and fast paced environment
Degrees of interest: Master's degree in pharmacy, biology