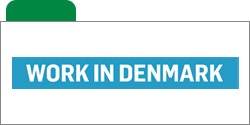 Senior Team Lead, IT & Digital Validation
The Role
The IT and Digital (IT&D) Validation Team Lead plays a central part in the quality assurance and acceptance of Genmab's computer systems. As Senior Team Lead, you facilitate a strong connection between business stakeholders, the Quality Assurance department, and the IT&D department, and forges close cooperation between Genmab colleagues on many levels.
The IT&D Validation Team Lead guides IT&D implementation projects and selected IT&D initiatives towards the level of qualification and validation that the projects and initiatives should cover and advises on the correct level of documentation. Genmab Quality Assurance is shifting from more traditional SDLC (Software Development Life Cycle) and CSV (Computer system Validation) to CSA (Computer Software Assurance), which demands a critical approach to documentation and testing. The validation expertise must be combined with a strong testing mindset.
This role will manage other external validation resources and maintain quality assurance procedures and processes to ensure that quality assurance is met for Genmab's computer systems.
This new Team Lead will report directly to the Portfolio and Finance Tower Lead within IT&D.
Responsibilities
Responsible for bridging the Quality Assurance demands on IT&D Projects and initiatives by maintaining an IT&D Validation Framework with templates

Ensure external Validation Leads are working on the right deliverables at the right level of documentation towards a consistent validation package

Deliver according to Genmab's Computerized system validation and software assurance SOP (Standard Operating Procedure)

Ensure timely communication and coordination of risks, activities, testing execution, and reporting

Ensure initiation/preparation and closeout of all validation related deviations, discrepancies, and change control documents

Provide recommendations for resolving deviations from established processes

Help project and product teams develop and maintain test plans, test scripts and user acceptance tests and manage the execution of test plans

Coordinate project reviews of internal computer systems validation activities, protocol, and procedures, and prepare responses

Act as a Validation Lead for validation projects

Evaluate proposed changes to validated systems and recommend level of validation activities required, in close cooperation with IT QA

Support project management activities for validation projects

Assist with the development of system requirements and specifications to ensure requirements are testable and met

Execute or oversee the execution of validation plans and validation documents

Coach the implementation teams in the proper execution of validation documents

Preapprove test scripts before and after they are executed

Availability to travel (when appropriate)
Requirements
10-12 years of experience in computer system validation and assurance, preferably in a biotech or pharmaceutical company

Good knowledge of quality management, including 21CFR Part 11 and GAMP

Results driven with a strong customer and quality focus

Hands on experience using Agile and Test Management applications

Multiple years of process improvement experience, especially experience that leverages technology as part of the solution

Hands-on experience with test modeling, analysis, and simulation tools

Experience working on projects using a variety of testing methods

Track record of working on projects that delivered different types of business outcomes

Ability to work on multiple projects concurrently with good organization skills

Business domain experience in the process areas being supported

Excellent interpersonal skills, verbal, and written communication, including great presentations

Strong analytical and conceptual skills

More interested in business results than personal preferences, and in group rather than individual achievement

Negotiating and networking, including conducting teambuilding activities

Being dynamic and self-motivated and thrive in working in a diverse environment
Degrees of interest: Computer system validation and assurance, preferably in a biotech or pharmaceutical company