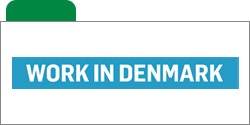 Senior Manager, QA GMP
Genmab is focused on the creation and development of innovative and differentiated antibody products, with the aim of improving the lives of cancer patients.

The Role
The Quality Assurance team at Genmab is growing. We are looking for a new colleague in an exciting role as Senior Manager to be a key player in the Commercial & Lifecycle QA GMP team.
Genmab will launch a commercial product in 2023 and initiate early access programs for pre-commercial products. Genmab is preparing to submit a BLA and become a US Marketing Authorization Holder. In addition, Genmab has an exciting development portfolio of new products in all stages of development which aim to transform cancer treatment.
As Senior QA Manager, you will be an expert in GMP compliance and support commercial QA activities and continued development of our Pharmaceutical Quality System. You have an excellent knowledge of relevant Good Manufacturing Practice (GMP), Good Distribution Practice (GDP), guidelines and regulations (EU and US), and experience with QA activities for commercial products.
The QA GMP team at Genmab currently employs 18 people located in Denmark and the US. Our new colleague will be part of the Commercial & Lifecycle QA GMP team (currently 5 members located in Denmark and the US) and report to the Commercial & Lifecycle QA GMP Team Lead in DK. The overall QA area at Genmab has more than 30 employees supporting GxP activities and located in Denmark, the US, and Japan. Genmab outsources manufacturing, warehousing, and distribution.


Responsibilities
The responsibilities of the Senior Manager in the Commercial & Lifecycle QA GMP team include:
Providing expert input and driving updates of SOPs and processes within Genmab's Pharmaceutical Quality System

QA activities in relation to commercial manufacturing, packaging, labelling, distribution, qualification, and validation

QA responsibilities and associated record review for early access programs and commercial products

Compiling quality related metrics and data review

Collaboration with outsourcing departments, Genmab's CMOs, contract acceptors, and Partners

Support with on-boarding GMP/GDP vendors, vendor quality oversight activities including quality agreement updates, annual vendor evaluations, and product quality reviews where GMP/GDP activities are outsourced

Handling deviations, complaints, CAPAs, and change controls

Handling product defect investigations and recall assessments

Participation in inspections of Genmab and enabling inspection readiness by ensuring that documentation, procedures and processes are maintained in compliance with GMP and GDP

Requirements
You hold a MSc degree or equivalent in a relevant life science subject

5-10 years' experience from the pharmaceutical industry within QA and a commercial GMP role

Experience with biotech products and preferably with outsourced GMP activities

It is preferable that you have experience with distribution of both investigational and commercial products

Experience working with ERP and EDMS systems (SAP S4HANA and Veeva Vault)


Moreover, you meet the following
You have excellent communication skills and a collaborative mindset

As a person you enjoy a fast paced and changing environment

You are result and goal orientated and committed to contributing to making a difference for patients and the overall success of Genmab
Genmab will offer the successful application a challenging position, where the right candidate will have the opportunity to work with highly specialised people across functions in an informal, multicultural environment, with an aim to make a difference in the lives of people with cancer.
Degrees of interest: MSc degree or equivalent in a relevant life science subject