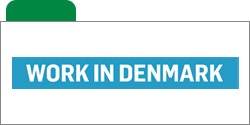 Responsible Engineer for Expansion Projects, Process Engineering
FUJIFILM Diosynth Biotechnologies (FDB) in Hillerød, Denmark continues to expand. We are now starting the new Large Scale Manufacturing Facility Expansion Project and Process Engineering is looking for Responsible Engineers/Package Owners for the new expansion project. We support equipment from solution preparations, through cell culture and harvest to downstream purification operations.
Our Process Engineering department supports process equipment through all phases of the equipment lifecycle – from design, through commissioning and validation activities, in daily operations and changes required to support new process introductions and optimizations. Responsible Engineers are required to make independent decisions based on risk assessment for the design and testing of equipment. We value safety first and have high quality standards.
You will be equipment engineer in the major facility expansion project, where your technical expertise will be needed for ensuring equipment is designed, manufactured, and tested according to specifications. Travel activities are required as part of the project for vendor and factory visits and test activities. In later stages of the project, you will be part of troubleshooting in relation to commissioning and validation.
The role is part of the process engineering group, which is split into two different teams upstream and downstream. Each team consists of 12-15 people, who all support each other regardless of individual responsibility. We strongly value collaboration and knowledge sharing. We offer a culture with happiness at work – where we support each other and celebrate our successes.
Responsibilities
Process Engineer in large scale CAPEX projects
Creating, reviewing, and ensuring compliance towards equipment specifications
Perform equipment walkdowns, supervise coverage testing during factory acceptance testing
Review of 3D design models
Provide functional specifications/descriptions of unit operations as required
Review validation protocols and support commissioning and validation testing
Troubleshoot during testing, validation, and commercial manufacturing activities
Requirements
Minimum a Bachelor's Degree within engineering or similar discipline
5+ years of experience in the areas of GMP manufacturing, engineering, or facilities in a pharmaceutical environment
Enjoy working as part of a team and also being comfortable working independently
Great stakeholder management skills
Results-oriented
Self-driven
Fluent in English both verbal and written
Has this sparked your interest? Then we urge you to apply as soon as possible. We will continuously invite relevant candidates for job interviews and will close the position as soon as we have found the right candidate. Due to summer vacation, delayed response can be expected.
Degrees of interest: Bachelor's Degree within engineering