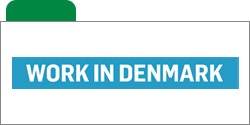 Electrical Engineer
FUJIFILM Diosynth Biotechnologies (FDB) in Hillerød, Denmark continues to expand. We are now starting detailed design and construction of new Large Scale Manufacturing Facility Expansion Project and Plant Engineering is looking for Electrical Engineer for the new expansion project.
About the Team and the Department
The Plant Engineering team consists of 16 engineers that provides technical support for all Plant Utilities and Support Equipment, such as plant steam boilers, cooling and heating systems, HVAC systems, water pre-treatment systems, USP water systems, clean steam, plant and clean air, process gases, electrical systems, utility and building automation. The team develops and implements maintenance metrics and strategies to avoid unplanned downtime. Moreover, they optimize and simplify corrective and preventive maintenance concepts.
They follow and monitor energy usage and constantly look for optimization opportunities. The team is part of the Technical Operation & Support department and provides mechanical, electrical and automation engineering support for plant utilities and manufacturing support systems. The working environment is built on trust, open communication and having focus on safety and respect for colleagues is a natural part of our work culture.
About the position
You will be an electrical engineer in the major facility expansion project, where your technical expertise will be needed for ensuring equipment is designed, manufactured, and tested according to specifications. In later stages of the project, you will be part of start-up and troubleshooting in relation to commissioning. After project completion you will transition to Plant Engineering and support large investment projects as responsible for electrical design.
Major responsibilities:
Coordinate and collaborate with our engineering partners in relation to electrical design, ensuring that FDBD's requirements are satisfactorily reflected in the design and that design deliverables are provided timely.
Coordinate and collaborate with other engineering disciplines part of the project, responsible for all traditional building disciplines including standard electrical installations for Building Management System.
Coordinate and collaborate with Automation, Process and CQV parts of the project
Coordinate and collaborate with FDBD System Experts and end users to obtain necessary buy in.
Participate in review of electrical design documentation.
Coordinate and collaborate with our construction management partners in relation to electrical installation works, securing that construction activities satisfy FDBD's requirements and that construction work adheres to the time schedule. Includes evaluation of progress and dealing with change orders, supply chain challenges and commercial opportunities. Includes also installation supervision.
Personal skills:
Great positive energy and courage to empower and inspire others
Good communication skills are a must
Having a great sense of structure and coordination
Ability to collaborate with a large range of stakeholders
Having a go-do attitude and ability to navigate in a complex project setting
The person will be based onsite in Hillerød Denmark, but travel activities in Europe is expected.
Qualifications
Professional skills:
You have a Bachelor or Master in Electrical Engineering or a comparable degree.
+ 5 years of experience as electrical engineer from large Pharmaceutical or Biotechnology projects.
Good English verbal and written skills
Degrees of interest: Bachelor or Master in Electrical Engineering