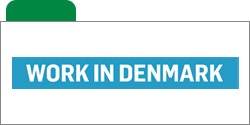 Manufacturing Project Lead
We are looking for a Manufacturing Project Lead to join the DSM Project & Support team. You will join a team of 13 dedicated employees who perform manufacturing support through delivering OPEX projects, change management control of materials/items needed in production and general support to the Drug Substance Manufacturing organisation (DSM).
The role
In the role as Manufacturing Project Lead you are responsible for executing various OPEX tasks in different departments, leading changes of materials needed to be substituted in production and changes related to deviations.
The OPEX projects comprises replacement, change or introduction of new DSM equipment. This is followed by a thorough technical review and assessment of equipment impact on manufacturing processes and manufacturing capabilities.
Tasks:
Execute OPEX projects in different departments across DSM.
Planning and running change controls of required manufacturing material/task/projects.
Defining tasks and projects through project tools templates or similar with DSM departments.
Support with technical knowledge for updating and changes of general documents in DSM
Perform EHS tasks, CAPA work and review of validation protocols.
Introduction of new manufacturing equipment, items and procedures in DSM.
Ongoing support and participation in Site CAPEX projects.
Qualifications and Education
You have a Bachelor or Master's degree within Engineering, Pharmacy or similar and a minimum of 2-5 years of relevant working experience in a cGMP environment e.g. biotech, pharmaceutical industry.
You are an experienced Engineer or similar with analytical skills and supporter mindset. You have a successful track record in running changes across manufacturing regardless of complexity and magnitude.
You are familiar with OPEX tasks in a manufacturing environment.
In delivering your work and results you have gained experience and knowledge of databases, tools and systems (MS Project, Excel etc.) and solid experience in the execution of projects.
Excellent English skills verbally and in writing and excellent oral and written communication skills, as you must be able to work cross-functional with multiple stakeholders.
As a person you have a strong sense of urgency about solving problems, prioritizing and getting work done. You have good energy, you are proactive and you enjoy working in a dynamic and innovative environment with changing priorities.
What we can offer is that you can:
Broaden your process knowledge, create a network, improve your problem-solving skills and be able to work closer to the Management group.
Influence your position and the future development of the role according to business strategy. Be part of the future organisation needed for the 11 Billion DKK manufacturing expansion currently being undertaken at the Hillerød site.
Degrees of interest: Engineering - other degree, Healtcare - Pharmacy